Microsoft's customer service partner for Lumia phones releases mobile app to help with support
5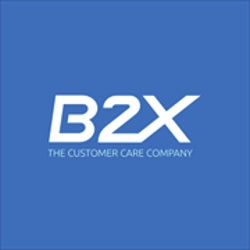 Microsoft really wants to get rid of the Lumia family as quickly as possible, but in order to achieve that a few steps are required. One of them is outsourcing customer service for all Lumia smartphones to another company.
Back in October,
Microsoft announced
that it has partnered with B2X to provide customer service for Lumia devices in more than 130 countries. It's not just the Lumia smartphones that will receive technical support through B2X, but feature phones as well.
At that time, B2X promised to launch a
Windows Phone application
that will allow customers to get in touch when their Lumia phone needs repairs.
Well, it appears that the B2X SMARTAPP for Lumia smartphone is now available for download in the Windows Store. It's been specifically designed to work on Windows Phone 8.1 devices, but fully supports
Windows 10 Mobile
as well.
With B2X SMARTAPP, Lumia users will be able to get in touch with B2X customers care, diagnose their phone's hardware and software, find the nearest service point, analyse the phone's battery health status, as well as keep track of repair status and check the phone's warranty status.
Using the application,
Lumia owners
can chat with a B2X support agent for immediate help or even request a callback from a B2X support agent.
Obviously, B2X SMARTAPP is available for free in the Windows Store, so if you still own a
Lumia smartphone
, then this is the application that you should be using if your phone has any issues.