Windows Phone 8 application submissions up 40%, staffed for the holidays
4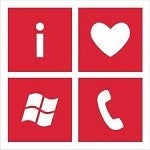 The Windows Phone Store will be open to certify applications submissions through the holiday period, closed only for Christmas Eve, Christmas Day and New Year's Day.
Microsoft says that Windows Phone has been experiencing a sustained 40% increase in application submissions and that it will maintain full staffing through the rest of the year to meet demand. In addition, Microsoft has committed to a 5 business day turn-around for applications to get certified.
That means if you are a developer and hope to have your app certified and available by Christmas, you will want to submit your app no later than December 17th. Apps you want available by New Year's Day, submit no later than December 21st.
That is good news for developers and users alike. We know the developers have some great applications to design, and we are pretty certain there is a new and growing base of customers to download and use those apps.
source:
Windows Phone Developer Blog