Microsoft outsources global customer care support for feature phones and Lumia smartphones
4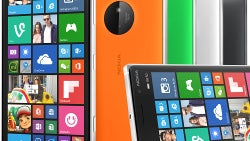 Microsoft really wants to get rid of the Lumia family
and continue to expand its Surface lineup. So, beginning this month, a third-party company will be in charge with the global customer care management for Microsoft Lumia smartphones and Microsoft feature phones, B2X.
B2X is an European company that handles everything related to customers care for mobile phones starting with repairs, warranty and logistics. B2X handles smartphone repair for more than 10 major smartphone makers, so Microsoft's decision to outsource global customer care of its feature phones and Lumia smartphones doesn't come as a surprise.
"
We are extremely excited to provide one of the industry's most comprehensive service and support offerings to people using Lumia and Microsoft feature phones. With more than 400 service partners and 2,000 service locations globally, our customer care ecosystem and our SMARTCARE Technology are the ideal platform to serve the needs of these customers
," said Dieter Weisshaar, Chief Commercial Officer of B2X.
Microsoft and B2X also announced that
Lumia owners
will be able to download an application from Windows Store from mid-October, which will help them benefit from mobile support. The application called SMARTAPP allows users to diagnose their Lumia smartphones and interact with a call center agent in real time.
It's also worth mentioning that for Lumia smartphones purchased less than 6 months ago, B2X announced a new SMARTPROTECT premium service, which offers customers an extension of the limited manufacturer's warranty in combination with a smartphone insurance. Obviously, since it's a premium service, Lumia owners will have to pay for it.
With the latest announcement, Microsoft completely distanced itself from the Lumia lineup, so it can now focus on other plans. The only thing that continues to be developed in-house is Windows 10 Mobile, which is updated regularly for Lumia phones, but we wonder how long it will last.