Microsoft's Cortana challenges Apple's Siri to a duel in this video ad, guess who's victorious
67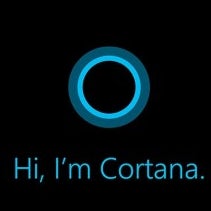 Let's face it, we are pretty aware that Microsoft is pretty keen on mocking others and nonchalantly comparing its products with the ones of the competition in its
often-bizarre
commercials – the latest example is the
first video ad
for its latest Windows Phone 8.1 smartphone, the
affordable
Nokia Lumia 530
.
But it seems like this won't fulfill Microsoft's insatiable hunger for one-on-one battles, because it has once again delivered a straight punch against its biggest rivals. This time, Apple is forced to step into the box ring, as Microsoft puts its own voice assistant, Cortana, against Cupertino's time-tested Siri in a new video ad about the voice assistant, which came along with Windows Phone 8.1. The commercial is starring the
Nokia Lumia 635
and the
iPhone 5s
.
So, can you guess who's crowned king in the ad? We give you three guesses, and the first two don't count... Subtle drum roll, please – in a rather "unprejudiced" fashion, Microsoft announces that its voice assistant is superior and a lot more useful than Siri in your everyday life. When asked to do several simple and more sophisticated tasks, Cortana does its job pretty fast, whereas Apple's voice assistant responds with
"Oh no, I can't do that!"
and
"I can't do that either"
. Well, we are pretty sure that Siri can do most of the things that Microsoft claims it can't, but then again, that's an ad and nothing's forbidden.
Check out the ad below and be sure to leave a comment!
source:
Windows Phone
via
The Verge