Click it and I Note it: Microsoft's latest video ad for the Surface Pro 3 is excessively peculiar
12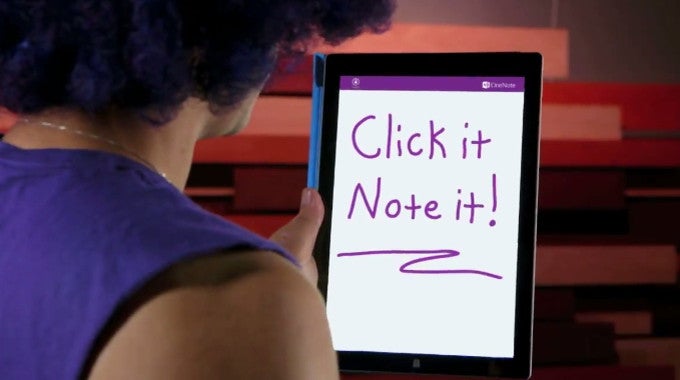 Yesterday, we presented you a pick of some
downright funny and entertaining smartphone commercials
. Two Microsoft-made commercials found its way to the curated pick, but if we were to write today, Redmond would have been represented by the total of three video ads. Why? Well, it seems that Microsoft is very keen on bizarre and odd commercials, as its latest one for both the
Surface Pro 3
and the
OneNote
app is downright peculiar and somewhat controversial.
See, it's actually a parody of one of 2011's number one singles, LMFAO's catchy "Sexy and I Know It". Microsoft's take on the matter, however, is dubbed "Click it and I Note It", as it's mostly centered upon the functionalities of the Surface Pro 3 and its
Surface Pen
. Then again, we found ourselves deeply immersed into the lyrics of the parody and we futilely tried to listen to it without laughing time after time.
Yes, it's funny and catchy, but will it make Microsoft's Surface Pro 3 look more rad? That's highly doubtful, but thankfully, the tablet is already
selling faster than its predecessors
. Be sure to check out the "Click it and I Note It" parody below and tell us what's your opinion about it!
source:
Office Videos
via
The Verge