Microsoft smartwatch to launch soon?
13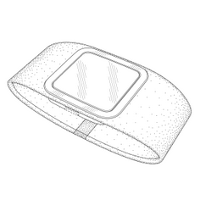 Microsoft will be releasing a smartwatch within weeks, if a report published Sunday is correct. Like most intelligent timepieces these days, the device will monitor your heart. But unlike the multitude of wearables available, the Microsoft watch will have a battery capacity large enough to allow it to run two days on a single charge.
The Microsoft smartwatch will sync with smartphones running on iOS, Android and of course, Windows Phone. Microsoft CEO Satya Nadella wants his products to be able to reach across all platforms. Considering the small percentage of smartphone market share owned by Windows Phone, Nadella needs to have his timepiece support Android and iOS, or else he will be dramatically narrowing the market for the smartwatch.
Unlike Apple, which had to
delay the release of the Apple Watch until 2015
, Microsoft is going to be able to time the release of its watch so that it can be sold during the 2014 holiday shopping season. While the wearables category is still a new one, there is money to be made. Some estimates forecast as much as $7.1 billion in 2015 sales for the market.
Earlier this year, it was revealed that
Microsoft had received a patent for a smartwatch
with a removable body that can be attached to a belt. The body can connect to a dock to recharge. Microsoft received a second patent for the electronic band used with the watch. This band is supposed to have a display on its underside. During the summer, there was speculation that
the Microsoft smartwatch would carry 11 sensors
source:
Forbes
via
WPCentral