Microsoft proud to see more than 22 new Windows Phones introduced this year
23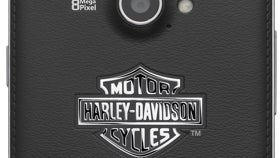 2014 is, without a doubt, a very important year for Microsoft's Windows Phone platform. The Redmond giant today announced that it added 14 new OEMs to the list of Windows Phone hardware partners since February. This resulted in the announcement of more than 22 new WP handsets - including, of course, the Lumia models that you probably already know (like the
830
and
730
), and the
HTC One (M8) for Windows
.
In addition to the new Windows Phone devices from well-known companies, we now also have handsets from manufacturers like
Archos
,
BLU
,
Kazam
, New Generation Mobile (NGM), and
Yezz
. We already told you about most of them, but we didn't get the chance to talk about NGM's first Windows Phone device, called NGM Harley-Davidson.
Microsoft says that the NGM Harley-Davidson is made for the Italian market, where it will be released in early October. As its name suggests, the smartphone is developed in collaboration with famous American motorcycle maker Harley-Davidson. It's a limited-edition device that features the Harley-Davidson logo on the back, Windows Phone 8.1, a 5-inch display with 720 x 1280 pixels, dual SIM capabilities, Snapdragon 400 processor, 8 MP rear camera, and 8 GB of expandable storage space. Prices for the NGM Harley-Davidson will start at €249. You can check out the handset in the slideshow below, alongside several other less-known Windows Phone devices.
Going forward, it's said that Microsoft may
ditch the "Phone" from Windows Phone
, in addition to scrapping the Nokia brand from its Lumia handsets. But we'll see about that.