Microsoft might be taking a gap year, next Lumia flagship said to come in September 2015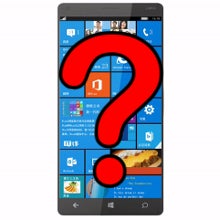 Well, ever since the
Nokia Lumia 930
/
Icon
broke cover, we've been keeping an ear close to the ground, hoping to hear something regarding a next Microsoft flagship. And we did - the rumor mill suggested that a device nicknamed
"Lumia McLaren"
might eventually shape up to be a full-blown Redmond forerunner.
The handset was said to come with a novel gesture input system and a
ludicrously-large 50MP camera sensor
at the rear, but unfortunately, it turned out that the
McLaren has been cancelled
. Alas!
The latest round of speculations suggests that those eagerly-waiting for a new Lumia flagship won't soothe their curiosity before September 2015, as Redmond is allegedly going to unveil a high-end smartphone in ten months' time. This means that Microsoft might skip the major events in the mobile industry, namely CES and MWC, and unveil everything but a flagship.
When you come to think of it, such rumors have some ground to stand on. Microsoft is expected to officially launch its Windows 10 platform sometime in late Q3 2015, and it might use a Lumia flagship to showcase the mobile variation of the OS. This somewhat falls in line with the speculations that made the rounds
more than a week ago
.
Then again, this is not a definite proof that we'll see no high-end Lumia phones until then, but the rumors for this alleged delay have some logic behind them. In the meantime, the giant continues to release affordable devices, with one of the latest being the Nokia Lumia 535.
Any thoughts?
Here's a closer look at the McLaren, the Lumia that will never be
source:
Techradar