Microsoft enters into licensing deal with Kyocera ending litigation over Android patents
16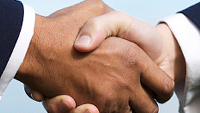 Back in March,
Microsoft sued Kyocera claiming that the latter had infringed on seven Android patents
it owned. Today, both sides agreed to a cross-licensing deal that immediately puts a halt to all litigation related to the patents. The deal allows both tech firms to use each other's technologies in a wide-range of products. The rest of the agreement between the companies is confidential.
The patents that Microsoft accused Kyocera of infringing on are related to text messaging and location services. Ironically, Microsoft owns a wide range of patents related to the Android platform. Back in 2013, it was estimated that
those patents could generate $8.8 billion in income for Microsoft each year starting in 2017
.
"Today Kyocera Corporation and Microsoft Corp. announced they have signed an agreement expanding on a prior patent licensing arrangement. The new agreement enables the companies to use a broader range of each other's technologies in their respective products through a patent cross license...In addition to strengthening the partnership between the two companies, it also resolves a patent infringement lawsuit brought earlier this year in U.S. District Court. The remaining details of the agreement are confidential."-Microsoft statement
Having Android patents hanging in the closet where it keeps the rest of its IP has analysts wondering why Microsoft doesn't sell or close Windows Phone and concentrate on selling Android powered handsets. Last week, a rumor started circulating
stating that Microsoft was going to do just that
. Heck, Microsoft could even exit the smartphone business entirely and still have a nice annual annuity from its Android patents.
Microsoft seems to be considering a massive write off of the goodwill
that accumulated on its books thanks to the acquisition of Nokia Devices and Services. If Microsoft makes this move, it will be easier for the software giant to sell or spin off its Windows Phone business. It seems strange to be contemplating such an action so close to the Windows 10 Mobile launch, but stranger things have happened.
source:
Microsoft
via
AndroidCentral