Sizzling hot rumor: Microsoft dropping Windows Phone for Android?
99+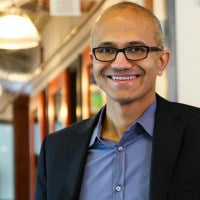 A hot, hot rumor is circulating on Monday night. According to the rumor, Microsoft is giving up on Windows Phone and will turn to Android instead to power its handsets. The rumor states that Redmond will offer Google Play powered devices bolstered by Microsoft apps. In return for dropping Windows Phone, Microsoft will receive from Google versions of Google Maps, YouTube and Search, all designed for Windows.
Things are happening in Redmond where Microsoft has agreed to sell part of Bing Maps to Uber. The company also agreed to close its Web display advertising business, turning it over to AOL and AppNexus. Just the other day, in a letter to employees, Microsoft CEO Satya Nadella said that the company needs to prepare to make "
tough choices in areas where things are not working
."
In addition, as we pointed out the other day, Microsoft is making noises
as though it is getting ready to make a massive write off of goodwill
. Doing that would make it easier to sell or spin off the phone handset business. Keep in mind that this is just a rumor for now, and with Windows 10 Mobile scheduled to start rolling out this fall, it seems hard to imagine that Microsoft would decide to put the kibosh on the updated platform without giving it a fair shake first.
We will be watching this closely in the days and weeks to come. Whatever Nadella decides, there will be reverberations felt throughout the Googleplex in Mountain View and in Waterloo, Ontario. The latter is home to BlackBerry.
Obviously, you should be taking this story with more than just a grain of salt.
source:
@MSFTnerd
via
WMPoweruser
,
Bloomberg