Microsoft: all Lumias running Windows Phone 8 will be updated to Windows 10
87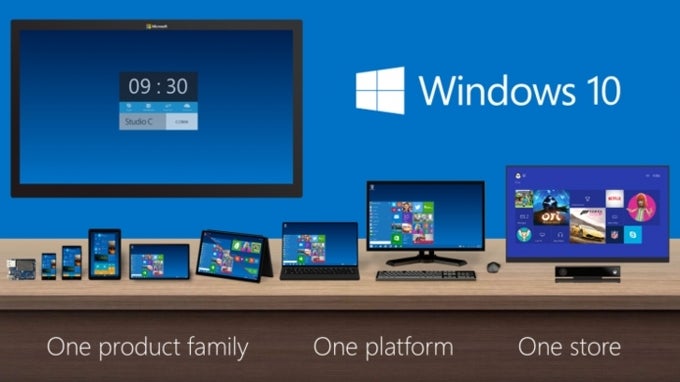 While
Windows 10 won't be out
before mid (or late) 2015, Microsoft can already confirm that all current Lumia devices running Windows Phone 8 / 8.1 will be updated to the new version of the OS. This means that even ultra-cheap smartphones like the Lumia 520 and Lumia 530 will run Microsoft's latest OS next year, which is pretty cool.
The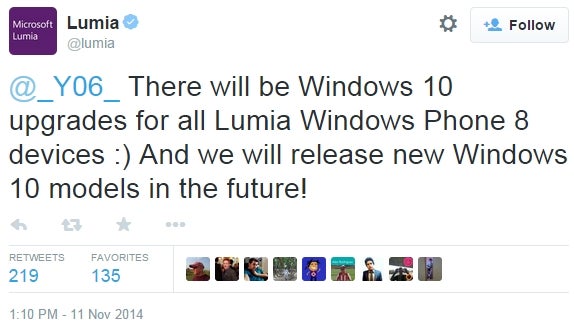 confirmation came this week via the official Lumia account on Twitter. Also mentioned was that "new Windows 10 models" will be released sometime in the future - but that's hardly a surprise. Earlier this month, we heard that
Windows 10 for phones was already in testing
- with the
Lumia 940
possibly being among the first handsets to run the OS (although, of course, at the moment we can't confirm the existence of the 940).
We assume that most non-Lumia Windows Phone 8 handsets will also be updated to Windows 10. But that remains to be seen.
Windows 10 is a platform that will unify all Microsoft devices - PCs, laptops, tablets, smartphones, and even wearables. While it will look slightly different, depending on device type, it will be the same OS at its core.