Windows 10 for phones currently being tested at Microsoft
54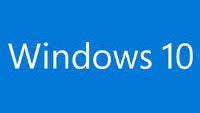 The Windows 10 Technical Preview has been out for a while, but we haven't heard too much about the update for mobile devices. We expect to hear quite a bit, because the plan is supposedly to finally make Windows into one converged platform that is the same at the system level on all devices, but with the UI optimized for the form factor (similar to the plans we've been seeing for Ubuntu.) But, we may get to hear a bit more about Windows 10 for phones soon.
According to Nawzil, a reliable source for Microsoft news, there are three builds of Windows being tested on phones internally at Microsoft. There are two major updates to Windows Phone 8.1 being tested; but, even more interestingly, there is a build of Windows 10 for phones being tested. Windows Phone 8.1 Update 1 has already begun rolling out to bring Cortana to more regions. WP 8.1 Update 2 is expected to bring Cortana to more regions, as well as adding a data toggle in the Action Center, allow for sortable settings, and adding support for new processors.
Unfortunately, we don't really know what to expect for Windows 10 on phones. It is expected to bring side-by-side multitasking on tablets and full Office Touch, but otherwise, we're in the dark. Maybe, if it is being tested internally, we may get more leaks on it though.
Recommended Stories