Microsoft-Google FRAND patent trial ends after six days
13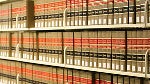 Unlike the three ring circus that was the Samsung-Apple patent trial, the Microsoft-Google FRAND patent trial in U.S. District Court in Seattle was a short, quiet affair that ended on Tuesday after
six days of testimony
. On Tuesday, Michael Dansky, an expert witness for Google's Motorola Mobility, told the court that Microsoft will earn revenues of $94 billion for devices it sells (like the Xbox 360 and
Microsoft Surface
tablets) that use Google's wireless patents. That figure includes a wireless adapter that is no longer sold by Microsoft, and it is not clear how far back Dansky was going in computing the numbers. The trial had started last Tuesday and involved Motorola Mobility's H.264 and Wi-Fi patents now owned by Google after
the latter purchased Motorola Mobility for $12.5 billion last year
.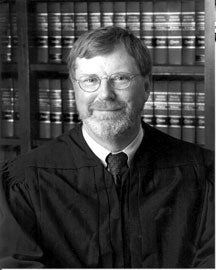 Presiding Judge James Robart
The trial is being held to determine how much Redmond based Microsoft should pay Google for the rights to the latter's standards-essential patents. Google (through Motorola Mobility) is seeking
$4 billion a year
for its video and wireless patents while Microsoft says the figure should be more like
$1 million
.With Judge James Robart ruling before trial that testimony related to patent negotiations and sensitive financial information would be open to the public, there was hope that the public would get a better look at the issues involved. But Judge Robart changed his mind, saying he was bound by "
appellate precedent
" and two-hours of testimony was held in private.
No ruling on the case is expected for several weeks and both sides still have to file some legal briefs. The deadline for filing is December 14th, which means a ruling might not be announced until after the ball drops in Times Square. After the ruling, Microsoft could conceivably sue Google for breach of contract. In an earlier trial, a Motorola Mobility attorney admitted that an unreasonably high licensing fee demand for a FRAND patent would be considered a "breach of contract". Is Google (in the form of Motorola Mobility) being unreasonable with its 2.25% demand of retail sales for its FRAND patents? Keep in mind the
large gap
between Motorola Mobility's demand and the figure Microsoft is willing to pay.
Google is worried that Judge Robart will order that it accepts a small licensing fee for the patents from Microsoft, which would make it impossible for Google to negotiate high fees for the same patents from rival firms.
source:
FOSSPatents
,
Reuters