Microsoft CMO Capossela says Windows Phone needs to follow Surface's path
37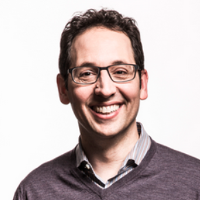 Just before the
Microsoft Surface Pro 3
took off and became a huge hit, there was talk that Microsoft was going to ax the whole Surface division. But the Surface Pro 3 ended up being
named one of the top 25 inventions for 2014 by Time
, and we
just named the Surface Pro 4 the best tablet for 2015
. According to Microsoft CMO Chris Capossela, Microsoft needs such a breakthrough with its smartphones.
The executive points out that while Surface "had a bunch of early misfires," the team eventually had a breakthrough thought. In this case, that was the idea that 'Hey, Apple wants to sell you an iPad and they want to sell you a Mac. We think there's one device that exploits the seam between those two devices.' Capossela says that the Windows Phone team needs to have a similar moment.
"We need some sort of spiritual equivalent on the phone side that doesn't just feel like it's a phone for people who love Windows. It's got to be a phone where it's like, 'Wow, that's a real shock or that's a real breakthrough, and (for an Apple customer) that's going to make me pause before I buy my 17th iPhone.' And we need time to actually go build that."-Chris Capossela, CMO, Microsoft
According to the executive, Microsoft is aware of its place in the smartphone eco-system.
He confirms that the Microsoft Lumia 650 is real
, and is coming. He also says that as far as Microsoft is concerned, this coming year will be about the enterprise when it comes to phones. While he didn't come out and say that a Surface phone is coming, Microsoft's marketing chief is saying that the road to a successful smartphone business for Microsoft travels the same path already taken by Surface.
source:
TWiT
via
GeekWire
,
WindowsCentral