Miami cops enter false data on Waze seeking revenge against the crowd-sourced mapping app
34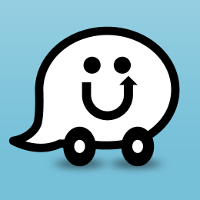 Google-owned Waze is a crowd-sourced traffic and mapping app that allows you to hear about incidents that affect your daily commute from accidents, to construction, to cops sitting with the ol' radar gun checking your speed. Most of the incidents are being reported by people driving along the same route that you are, making them more legitimate than those reported on your run-of-the-mill mapping apps.
In Miami, the police are complaining that by showing Waze users where cops are hanging out, their lives are being endangered. "
It puts us at risk, puts the public at risk, because it's going to cause more deadly force encounters between law enforcement and suspects
," says Sgt. Javier Ortiz, president of the Miami Fraternal Order of Police.
But Miami cops are fighting back. Hundreds of them have installed Waze for the purpose of sending in false data in a bid to get some measure of revenge against Waze. Meanwhile, Broward County Sheriff Scott Israel said he doesn't feel that the app puts his officers in danger at all. "
If someone is suffering mental illness and they want to commit a heinous crime or hunt a deputy or a police officer, they don't need Waze to do that
," the Sheriff said.
NBC 6 in Miami broadcast a report by reporter Jamie Guirola that showed how a cop's location showed up on Waze. Sure enough, when the reporter drove past that location, there was the cop right there. The report also shows a cop entering false data on the app. Waze responded to the story by saying that most police partners support the service, including showing the presence of police in a certain area, because drivers usually drive more carefully when they know cops are around.
"Police partners support Waze and its features, including reports of police presence, because most users tend to drive more carefully when they believe law enforcement is nearby."-Waze
Google purchased Waze in June 2013
for a price in the range of $1.1 to $1.3 billion.
source:
NBCMiami