MetroPCS raises price of unlimited LTE data to $70 per month, starts throttling data hogs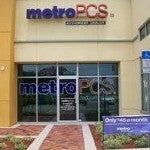 What has gotten into pre-paid carriers lately? Some of then are beginning to think that they are
one of the major mobile carriers
in the States. Just the other day we told you that the
middle-aged HTC EVO 3D is rumored to be getting a new home at Virgin Mobile
and we can tell you that the phone is no invalid. Now, MetroPCS wants to throttle its data hogs just like the big boys do.
MetroPCS has raised the price of its unlimited LTE plan to
$70 per month
, a gain of $10. That includes unlimited use of its MetroSTUDIO on-demand video service. For $60 a month, your LTE data is capped at 5GB per month although you get Rhapsody unlimited music. There are also monthly plans at $50 and $40 that limit your monthly LTE data to 2.5GB and 250MB respectively. Go over the cap and you will be throttled! When throttled, "
Customers will remain on the 4G LTE network but receive a reduced speed similar to what they might experience on MetroPCS' 3G networks
," said MetroPCS spokesman Drew Crowell.
move up to a higher tiered plan at anytime
. He also noted that before throttling, if a customer exceeded his monthly cap on streaming media, the content would no longer be available. Throttling 'data hogs' instead allows customers to stop distinguishing between viewing streaming media or watching a web page. MetroPCS says it has LTE service available in 14 core markets and while its LTE pipeline moves slower than the service offered by Verizon or AT&T, it still beats the old 1XRTT CDMA service the pre-paid carrier used to have, Some of Metro's markets now use the CDMA EV-DO network.
Most of the pre-paid carrier's LTE customers are signing up for the $50 and $60 monthly LTE plans. Since
turning the switch on its LTE network
in September 2010, MetroPCS has 500,000 customers using the technology. Before the price hike, the $60 per month unlimited customers were using an average of 2GB to 2.5GB per month while those on the $50 plan were consuming on average 1GB of data monthly.
source:
MetroPCS
via
FierceWireless