Metro to be the first U.S. pre-paid carrier to offer 5G service next year
4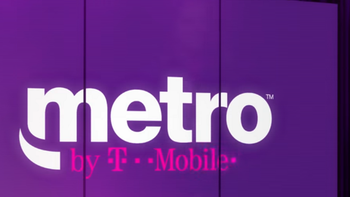 T-Mobile introduced its re-branded Metro pre-paid unit yesterday at an event in New York's Grand Central Station. During the gala,
Metro by T-Mobile revealed its new calling plans
, and corporate parent T-Mobile let it be known that Metro will be the first pre-paid carrier in the U.S. to offer 5G service. T-Mobile is expected to offer 5G service in 30 U.S. markets next year, and Metro subscribers in the same locations will have access to the next-generation wireless signals.
5G will bring about many new capabilities for mobile devices, and the improvement in data speed will allow users to download a feature film in seconds. The low latency and increased speed will fuel new technologies including self-driving cars. T-Mobile, seeking regulatory approval for its merger with Sprint, has used the advent of 5G as a reason why the U.S. government should green light the pending transaction. T-Mobile CEO John Legere and Marcelo Claure, his counterpart at Sprint, have both been outspoken in claiming that
the deal must be approved for the U.S. to lead the way in 5G technology and innovation
. The CTIA sees 5G able to connect 100 times more devices at data speeds up to 100 times faster than 4G.
The announcement that Metro will offer 5G service next year continues the recent trend in the pre-paid industry to narrow differences between postpaid and pre-paid carriers. For example, years ago you'd never expect to find iPhone or Galaxy S handsets at a pre-paid wireless provider. And if you asked about an unlimited plan, the rep would laugh at you until you walked out of the store in embarrassment. With 4G LTE service, the postpaid brands had first crack at the technology until it became mainstream. Only then did the pre-paid carriers offer 4G. But with 5G, it appears that Metro will have access to T-Mobile's 5G network right from the moment the switch is toggled to "on."
"When we talk about 5G for all, it's not just nationwide 5G service, but it's all shades of T-Mobile, magenta and purple."-Neville Ray, CTO, T-Mobile
It will be interesting to see if yesterday's announcement leads AT&T and Sprint to issue similar releases related to their pre-paid units like Cricket, Virgin and Boost Mobile, respectively.