Metro by T-Mobile's new plans are released with double data, unlimited extras
7
T-Mobile renamed its most famous subsidiary from MetroPCS to
Metro by T-Mobile
not long ago, and today the promised new plan prices are kicking in, complete with options for everyone and at every price point. Moreover, the new Metro will be the first prepaid offshoot to offer 5G network access come 2019 and its 5G flagships, tipped T-Mobile.
The overhauled website lists several options that are better than what we had until now, chief among which is the $60 unlimited one with 15GB of mobile hotspot data included at full speed. The new extra perks to the top-shelf unlimited option are free Amazon Prime video streaming and Google One with 100GB of cloud storage for the duration.
Metro also doubled the gigs on its $40/month plan from 5GB to 10GB, but this one doesn't come with hotspot tethering at this price. Still, it is a great pick for piggybacking on the fast T-Mobile network and ten gigs are usually enough if you don't go overboard with streaming vids.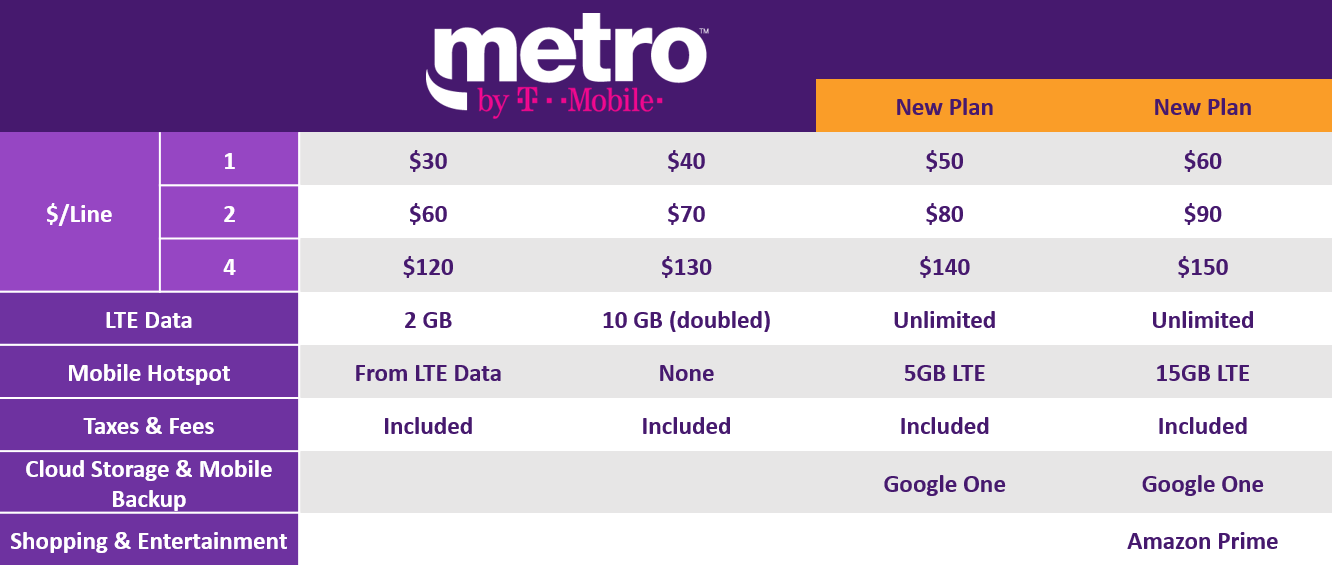 There is one more unlimited option, at $50/month, which, however, sports 5GB of mobile hotspot data at full speed included in the price. It is, however, an entry-level introduction to the new unlimited perks that include 100GB of cloud storage via Google One.
For the penny-pinchers, Metro by T-Mobile leaves the popular $30/month option that gives you a basic 2GB plan of high-speed LTE data allotment per line, though we doubt there will be many takers at that amount.
What a night @ufc 229, #MetroByTMobile represented in a big way, our new branding was everywhere! Estimated 80m people were watching the fights, perfect timing right before the new rate plans launch on Monday #ThatsGenius#LivePurplepic.twitter.com/HoLiBpI02T

— Irene Kieweg (@IreneKieweg) October 7, 2018