T-Mobile's Legere, Sprint's Claure to talk merger in front of Congress on Wednesday
6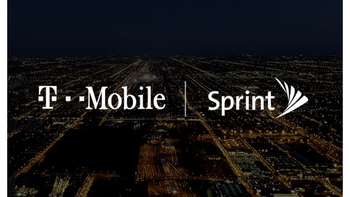 T-Mobile president and CEO John Legere and Sprint executive chairman Marcelo Claure will be testifying about the proposed T-Mobile-Sprint merger this Wednesday. The pair will be under oath in front of a panel of U.S. Senators that deal with anti-trust issues and competition. Claure disseminated a tweet this morning that said he was looking forward to testifying about the benefits of a T-Mobile-Sprint merger, including true nationwide mobile 5G.
For the deal to close, it must obtain the blessings of both the FCC and the Department of Justice. Analysts have given the deal a 50-50 chance of gaining DOJ approval. Both Legere and Claure will try to sway Congress, the FCC and the DOJ by telling them that a T-Mobile purchase of Sprint is the only way to guarantee U.S. leadership in developing the next-generation of wireless connectivity. This game plan has been evident
since the announcement of the long-rumored deal back on April 30th
.
"New T-Mobile will be uniquely able to accelerate the country's position and quickly deploy a broad and deep nationwide 5G network that will deliver unprecedented services and lower prices to consumers and businesses of all sizes across all parts of the U.S. We will supercharge the pro-consumer, Un-carrier strategy to bring sustainable competition into the marketplace, create new jobs and deliver LTE network benefits starting day one. 5G will open up exciting possibilities to replace in-home broadband and deliver real choice and real savings to consumers. New T-Mobile will intensify competition as the entrenched leaders of the wireless industry will finally have to contend with a disruptive rival able to compete head to head! As the 5G era accelerates, this consumer obsessed company will deliver innovation that customers demand and bring its disruptive nature to video, IoT enterprise and in-home broadband to force change for consumers everywhere."-T-Mobile
You can watch John Legere and Marcelo Claure give their testimony in front of the Senate Subcommittee on Antitrust, Competition Policy, and Consumer Rights through a live stream offered by the U.S. Senate. The stream will begin Wednesday, June 27th at 2:30pm EDT. It can be viewed by clicking on this
link
.