Massive Infinity Blade update hits App Store: brings Arena multiplayer, price down to $2.99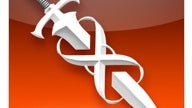 Infinity Blade
, the
all-time fastest grossing app
, just got bigger and better as the third update of the action game hit the App Store bringing player-on-player multiplayer in the new Arena mode among a host of new features. But while it might have gotten better, the game got cheaper as well, with the price tag showing $2.99 currently.
The
new Arena multiplayer mode
runs in a one-on-one fighting manner similar to what the game offers in single player with swipes for sword fights and tapping on buttons for blocking and dodging attacks. In the pause between matches you'd be able to update your character with gold, which you could get with in-app purchases. This promises to be a lot of fun not only for the player, but game developer ChAIR, who recently noted that one third of its Infinity Blade revenue comes from in-app purchases.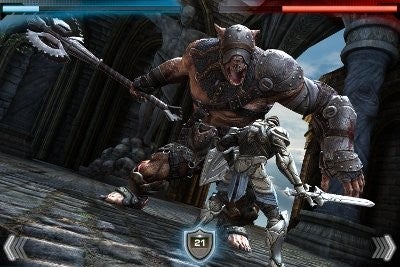 The
other new mode called Survivor
will face you against different champions in a quick succession rather than going through the whole game. This way you could test your ability to survive the longest.
A
full list of the new features
includes:
- Enter the Arena: Challenge your friends to multiplayer matches online via Game Center!
- Or play Survivor, and face off against a legion of Titans to see how far you can go!
- New Holiday Helms! A new helm for every season, ready to be played and mastered!
- Over two dozen new magic rings, swords, shields, and helmets! Collect and Master them all!
- And More! New Achievements, more Leaderboards, and some new surprises!
Infinity Blade stirred mobile gamers' imagination when
it came out in December
as it was the first to feature gaming studio
Epic's Unreal Engine 3
bringing drool-worthy graphics. Basically, the story resolves around the main hero going on an avenging run against a horde of monsters, facing the final boss in the form of the God King at the end. All of that comes dressed in the requirement for
OpenGL ES 2.0 API
, which means that Infinity Blade will only run on the iPhone 3GS, the iPod touch 3rd generation, the iPad or later devices. Have you tried the new modes? Don't hesitate to let us know your impressions in the comments below!
source: iTunes (
download Infinity Blade
)