Infinity Blade ranks all-time fastest grossing app
3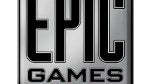 We could go on talking about how great a game is, but it wouldn't matter a jot if people don't like it. Well, it seems that is not the case for
Infinity Blade
as the world voted (and votes) with its dollar to make it the fastest grossing app ever. It took just 4 days for the app to register more than 270,000 users and at a price tag of $5.99 that comes just above the staggering $1.6 million. And the number just keeps on growing since the launch of the app on December 9th.
We should note that the figure does not represent an exact number as some of the games were purchased discounted with a promo code, but it is way more than what we have seen before. Infinity Blade replaces
Cut the Rope
, the addictive iPhone puzzler, from the first place in the top grossing category. Cut the Rope held the record before with revenues of more than $1 million in 10 days.
Epic and Chair Entertainment Group, creators of Infinity Blade, however will get
only 70 per cent
of the sum as per App Store's policy Cupertino grabs a 30 per cent cut. Check out our initial thoughts on the game
here
and let us know if you liked it in the comments.
source:
AppModo