Infinity Blade out for iOS – unreal graphics, Epic win
5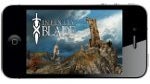 The
long-awaited
roleplaying-game-with-stunning-yet-amazing-yet-unbelievable-graphics
Infinity Blade
by Epic is now out for iOS and as you might have noticed we came in a state of disarray, looking for the right adjective to describe the graphics. They might be able to make babies cry out of joy. Wipe those tears if they do. Might not. But for a price of
$5.99
what you get on your iPhone/iPod touch/iPad is something that will instantly leave you impressed.
The game uses the
OpenGL ES 2.0 API
, which means that only the Apple iPhone 3GS or later (iPod touch 3rd gen or later), will be supported. Android users, would unfortunately have to wait to get that kind of graphics, but good news is they
will not have wait too long
. And now that we have cleared the basic requirements, the most important question remains: is the gameplay there to keep you into Infinity Blade for an infinite amount of time? About this, we are
not
so sure.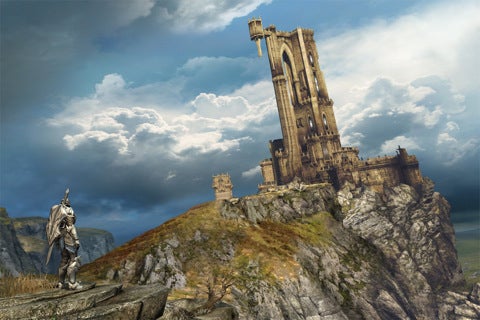 Remember
Epic Citadel
? It, on one hand, offered no monsters, but rather just an empty world for ramblers to explore. That meant open roads, but no slicing and dicing. Infinity Blade, on the other hand, gives you lots of monsters and action, but comes a bit as a disappointment for everyone expecting same higher level of freedom. The gameplay really is Final Fantasy-like – you meet the monsters, you kill the monsters, with all the fanfare and trumpets, but you cannot go out of the way that has been programmed by the developers.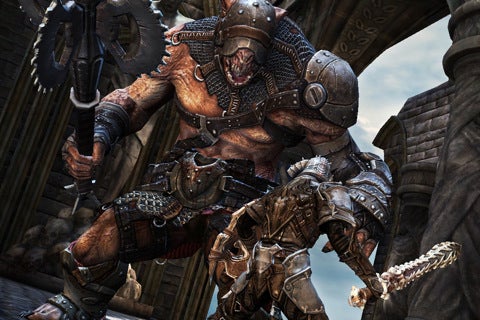 In terms of hours of play, you can expect up to two hours (or less) to reach the final big boss, but killing him would probably take you some more time as you would most likely have to play through the whole game a couple of times in order to reach a level high enough to match him. Clever decision, but one that wears out the scenes very soon.
We will not tease you with the storyline, but needless to say there is one and it falls in the common
avenge
-for-someone lines. So check out the trailer video before you
dish out your dollar to Epic
, but if you ask is it an Epic win or an Epic fail – we would definitely go with a win.
source:
TUAW