Massive 9900mAh battery will solve all of your Android and iOS battery woes
34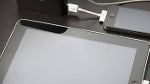 Most Android users have to feed a
powerful addiction
everyday. We're not talking about illegal narcotics here, just a battery addiction that must be fed constantly. This is why you will often find Android users carrying their AC wall charger with them, looking for a place to plug-in at almost every opportunity. Some of the blame has to belong to Android users who
load their handset with third party apps and power thirsty widgets
.
Now, there is a massive 9900mAh battery called the
iGeek
that will keep your smartphone, tablets and other power hungry devices running for a long time. And just because we brought up Android, don't get the wrong idea, as iGeek will also power up your Apple iPhone and iPad. In fact, it will power up both devices at the same time.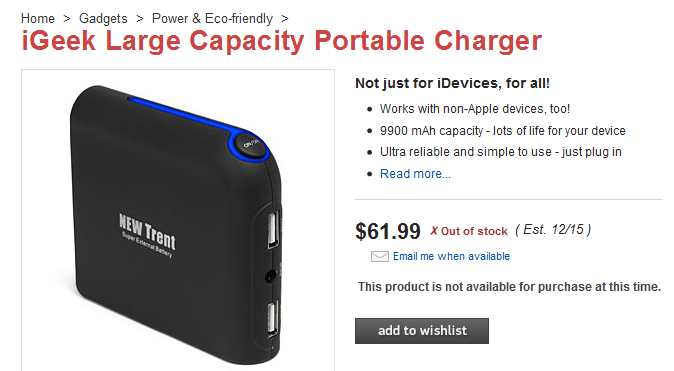 The iGeek gives you 9900mAh of power for $62
The iGeek will add up to 50 hours of viewing time to whatever mobile device you use to watch videos. It can extend video viewing on your Apple iPad 2 by as much as 17 hours. The price of the iGeek is $62 when it is in stock at ThinkGeek, which it is currently not. But once stock is replenished, it might be the best $62 that you have spent in a long time, assuming you don't mind walking around with your phone or tablet hooked up to the device.
source:
ThinkGeek
via
Gizmodo