Majority of Finnish phone shoppers say they will buy a Nokia model next
21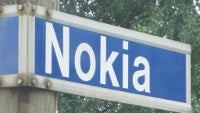 YLE News in Finland recently conducted a survey of 1000 people in the country. Of those asked, 49% said that their next phone would be a Nokia model. Nokia, of course, is headquartered in Finland. While the 49% sounds impressive, it is down from
the 68%
that said that they would pick their hometown manufacturer in 2011.
Other manufacturers mentioned in the survey included Samsung (19%) and Apple (10%). 4% selected another manufacturer while 18% of those surveyed said that they were unsure. The survey unearthed more interesting things about phone buyers in Finland. For example, if you're a farmer in the country, you favor a Samsung phone. Those with any other job in the country are partial to a Nokia model. Obviously, Nokia needs to do a better job of advertising to farmers in Finland!
Also, of those making more than 70,000 EUR ($91,427 USD) a year, 43% want a Nokia handset while 15% favor an Apple iPhone. And while those age 50-64 prefer a Nokia branded model, younger Finns favor the Apple iPhone.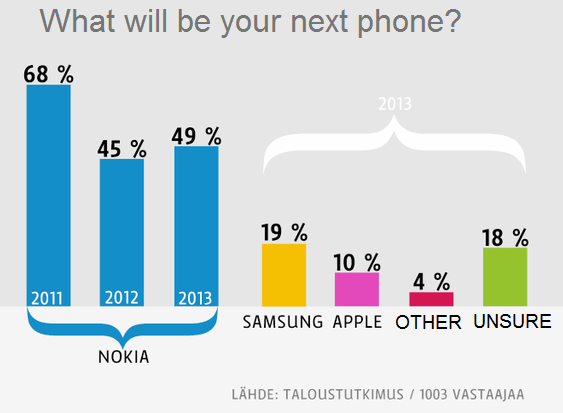 Finnish phone buyers prefer their hometown brand
source:
YLENews
(translated) via
WMPoweruser