MWC 2018 schedule of events: Here's when the Galaxy S9, S9+ and other devices will debut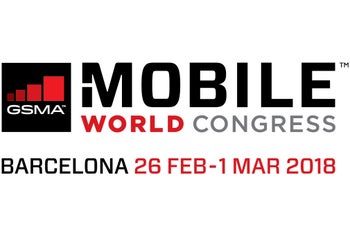 Truth be told, CES 2018 was a bit lackluster due to the relative scarcity of exciting phones, but thankfully, MWC 2018 is just around the corner with the promise for tons of new intriguing devices coming our way. Truth be said, we have set up our hopes to 10 for that one and are really hoping that it will meet our expectations.
We've rounded all of the devices we anticipate top get unveiled at MWC '18 in a separate post that's
available right here
, but it will probably be quite useful to showcase the schedule of the trade show and help you catch the keynotes that might be of interest to you.
So, without any more ado, here goes:
February 25, Sunday
Company
Keynote time
Why you should be excited
Huawei
01:00 PM GMT |

02:00 PM CET |

08:00 AM EST

| 05:00 AM PST

No flagship will be announced, but possibly a slew of mid-rangers could be unveiled.
Nokia | HMD
03:00 PM GMT |

04:00 PM CET |

10:00 AM EST

| 07:00 AM PST

A Nokia 9 flagship, an entry-level Nokia 1, and possibly a 4G-enabled Nokia 3310 are likely to be announced.
Samsung
05:00 PM GMT |

06:00 PM CET |

12:00 PM EST

| 09:00 AM PST

Galaxy S9 and S9+, easily the most important Android flagships of 2018, will be unveiled. Need we say more?
February 26, Monday
Company
Keynote time
Why you should be excited
Sony
07:30 AM GMT |

08:30 AM CET |

02:30 AM EST

| 11:30 PM PST

(

Feb 25

)
The Xperia XZ2 and Xperia XZ Pro are the suspected headliners for Sony's MWC attendance this year.
February 27, Tuesday
Company
Keynote time
Why you should be excited
Asus
06:30 PM GMT |

07:30 PM CET |

01:30 PM EST |

10:30 AM PST

Asus has confirmed its Zenfone 5-series will be introduced at the event.