MSNerd confirms all Windows Phones getting Apollo, Nokia in charge of most things chipset and camera
15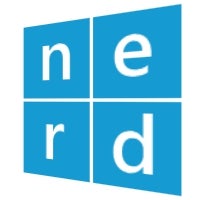 MSNerd, who's had many a spot-on leaks about Microsoft's plans before, despite not being an employee, confirmed once again that WP 8 aka Apollo, will be coming to each and every handset.
Microsoft is supposedly aiming for a Mango-like release across the board, but some of Apollo's features will be exclusive to the third generation Windows Phones, which will be mostly built around Qualcomm's MSM8960 multicore LTE platofrm. Not that we expected the 1st gen to all of a sudden start capturing 1080p video after the update, but it's reassuring that everyone will be getting their taste of Apollo in some way.
MSNerd also hinted that in the US carriers are the biggest obstacles to quick and all-encompassing mobile OS upgrades, something that doesn't surprise us, as we've heard it so many times from Android makers as well.
Amidst the treasure trove of information that MSNerd is divulging in his ongoing Q&A session on Reddit we encountered this little gem about Nokia's ever-growing role in Microsoft's next mobile OS version work:
[–]tomassplatch 1 point 2 days ago
are there any plans of making the WP more "open" in Apollo? Like enabling USB connection, using it with Linux, more personnalisation (setting default apps)? Do you have any information on this? What is Nokia's role in designing the WP8?
[–]MSnerd[S] 1 point 1 day ago
Yes. For instance, WP becomes a "true Microsoft platform", like the Xbox & WoA(8) & you'll see Windows Phone Companion in lieu of Zune desktop client.
Nokia's role is in defining chipset support (beyond Qualcomm), designing the camera-to-software interaction model, antenna & battery design, languages & regional services, etc.
So these might be valid rumors that
Nokia might use chipsets other than Snapdragon
for its upcoming Windows Phones, and that it will be put in charge of the things it does better than Microsoft with phones, like the camera modules interface, antenna design and regional customization.