Lumia 1020 beats the iPhone 5s and Galaxy S4 by a mile in our blind camera comparison
99+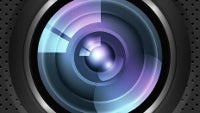 And so it is time for us to reveal the smartphones that took part in the
blind camera comparison
that we published last week. The idea was, basically, to come up with a camera contest that factors out all possible bias one might have towards a certain brand, model or OS. By the looks of it, we've succeeded in removing bias from the equation as no one ever knew which model hid behind which phone number, and so everyone voted for the images they think are better, rather than for their favorite phone.
It's quite obvious for everyone who followed the development of the voting phase that this turned out to be a rather one-sided contest. 'Phone 5' ended up so far ahead of the others, that it made some people think this isn't exactly a phone like all the others. And to an extent, they were right, as 'Phone 5' was the Nokia Lumia 1020. Packing that beefy 41 MP PureView camera, the Lumia 1020 is really a true heavyweight smartphone that doesn't have the sexiness of those iOS and Android powerhouses, but makes up for it by featuring this amazing camera, which happens to be way better than what the best camera phones of those other ecosystems can offer. And so, with the whopping 62% of all votes, the Lumia 1020 has left the Galaxy S4 (2nd, with 20% of the votes) and the iPhone 5s (3rd, with 11% of the votes) far, far behind. The other three smartphones that took part in the competition were left with the laughable 2.6% for the LG G2, 1.5% for the iPhone 5c, and 1.3% for the HTC One.
When you think about it, the Nokia Lumia 1020 was obliged to win this one. After all, it's so thick and bulky and uninviting, only because of the camera it packs. Well, Windows Phone itself also has a hand in it being so uninviting, but that's a different story. Anyway, now that we've revealed the cameraphones, are you surprised by the results?