Liveblog: The new Nexus devices and official Android Marshmallow debut
12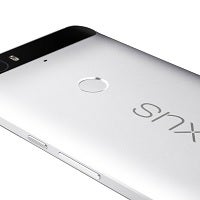 Well we have been talking about the forthcoming line of Nexus devices for a while now. There has been no shortage of rumors and images. What is noteworthy of this generation of Nexus smartphones is the introduction of Huawei into the fold of partnered manufacturers, with a 5.7-inch smartphone, expected to be called the
Nexus 6P
.
LG returns this year with a second Nexus device, the first time two smartphones have been offered as part of the Nexus line. LG's device,
the Nexus 5X
, will feature a 5.2-inch display.
Last year's Nexus 6 from Motorola has been well received, but one of the sticking points with critics was its large 5.96-inch display. Despite all its other strengths, it was just too big for many people. LG's return with a more reasonably sized device will fix that issue no doubt. Both new devices will feature fingerprint sensors and dual front-facing speakers, though they will not share much common design cues.
With the announcement of the new Nexus devices will also come the official presentation of the newest version of Android 6.0 Marshmallow, featuring Android Pay. While Android Pay has already launched, now we will have a timeline when the OS upgrade will be available to the masses.
All that, and much more will be covered in our liveblog coverage of the announcement here in San Francisco.
EVENT START TIME