Line starts to form in front of the Apple Store Fiordaliso in Rozzano, Italy
27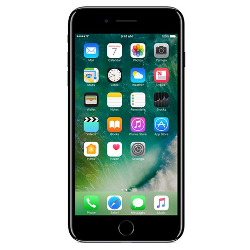 It's only Wednesday in Italy, but already a smattering of Italians have started hanging out outside the Apple Store Fiordaliso in Rozzano, waiting to purchase the
Apple iPhone 7
and
Apple iPhone 7 Plus
. It's a scene that is sure to be played out at Apple's retail locations in countries that are participating in the first wave of iPhone shipments. And as we get closer to Friday morning's launch, the lines should grow larger as the excitement around the stores grows to a fever pitch just before the doors open.
Around this time of the year, our thoughts drift back to lines of the past. For example, we could never forget the poor kid named Jack who was one of the first consumers in the world back in 2014 to purchase the
Apple iPhone 6
. After triumphantly exiting the Apple Store in Perth Australia with his purchase, Jack was met by a television reporter who wanted him to show off his new iPhone. Eager to oblige, Jack opened the box and out slid his
iPhone 6
. Gravity took over and as the phone met the pavement, an audible gasp could be heard from the witnesses.
Two years earlier, a reporter on the local FOX affiliate in New York didn't do her homework for a story about the
Apple iPhone 5
. Walking among the crowd hanging out in front of the Apple Store located on New York's 5th Avenue, the reporter talked about the new features on the iPhone 5. Unfortunately for the reporter, she picked up this information from a concept video, and then proceeded to compound the error by showing the video during her report. According to her story, the iPhone 5 was going to launch with a holographic laser keyboard. We're still waiting for this new feature.
The last memorable line for the iPhone wasn't a real line at all. It was Samsung's ad for the
Galaxy S II
that was a parody of Apple fans waiting on line for the next iPhone. The ad introduced us to the Barista and created the big put down line of the year. "Dude, you're a barista."
You can check out these videos along with photos of the small line in Italy by clicking on the slideshow below.
Apple iPhone lines of the past and present
source:
iPhoneItalia
(
translated
)