Leaked ad shows Verizon bound Samsung Galaxy Stellar for $99.99 with Starter mode and Amazon apps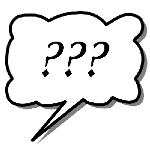 Back in July, the
Samsung Galaxy Stellar was listed on a rebate form
. In the time since the device was first brought to our attention, nothing new about the model has been discovered. That is, until Friday when a leaked ad revealed that the Samsung Galaxy Stellar will be offered by Verizon for $99.99 with a signed two-year contract. Unfortunately, there are no pictures of the device to pass along but there are some interesting questions.
is the Google Play Store blocked
on the phone?
With the appearance of the leaked ad, we probably won't have terribly long to find out the answers to our questions. The good news is that the Samsung Galaxy Stellar has gone from a name on a rebate form to something a little more tangible.
source:
DroidLife