What is the Samsung Galaxy Stellar headed for Verizon?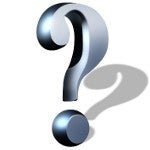 Samsung Galaxy Stellar
is the name of one of the products listed on a linked Verizon document that shows all of its models being sold with a rebate. Back in March, Samsung filed to trademark the "Stellar" name, but nothing more has been seen with that title until now. Samsung has told us that it will
unveil a new Galaxy device on August 15th
, although insiders say that the product to be announced will not be a phone. At this point, we have no idea if the Samsung Galaxy Stellar is a phone or a tablet.
Assuming that the Samsung Galaxy Stellar is a phone, there are a couple of upcoming Samsung handsets
that have been linked to Verizon
. One is
the Samsung Jasper which is a mid-range smartphone
packing the omnipresent dual-core Qualcomm Snapdragon MSM8960 S4 processor, and a possible sequel to the side-sliding LTE enabled Samsung Stratosphere. With the original Stratosphere sporting model number SCH-i405 and a new device from Sammy visiting the Bluetooth SIG, the FCC and the Wi-Fi Alliance with the model number of SCH-i410, it sure seems like a follow-through model to the Samsung Stratosphere is coming soon. A sequel to the device
would probably be called the Samsung Stratosphere II
. As a result, the Samsung Galaxy Stellar could be the model that we know now by the Jasper code name.
Hopefully we will get some more information soon that gives us a better idea what the Samsung Galaxy Stellar is all about. Right now, the only thing we do know is that there will be a $50 mail-in-rebate for buyers of the device.
source:
DroidLife