Leaked Verizon roadmap includes HTC Droid Incredible X, LG Spectrum 2, and many more
31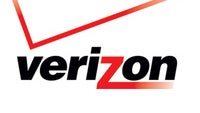 Well, well, look what someone was kind enough to slip under the door this morning! Thanks to a tipster of ours, we now have a long list of upcoming Verizon smartphones, and to our delight, some pretty exciting specimens are present on it, along with specs and projected release dates.
To start, the HTC Droid Incredible X, which
we've been hearing about recently
, is listed as a device with a 5-inch display and a quad-core processor. In other words, this really might turn out to be the first "phablet" on the carrier's Droid lineup. The document also mentions the smartphone's model number, ADR6435LVW, and the presence of 4G LTE connectivity. If everything goes according to plan, the Droid Incredible X should launch in November.
Next up we have the rumored
LG Spectrum II
, which is a rebranded version of the
LG Optimus LTE II
.
Thanks to previous leaks
, we kind of know what that smartphone is going to look like. Specs include a 4.7-inch screen (most likely of the TrueHD kind), a dual-core processor clocked at 1.5GHz, 8-megapixel camera, NFC, 2,150mAh battery, and Android 4.0 Ice Cream Sandwich out of the box. Expect seeing the LG Spectrum II land on Verizon shelves in early October.
In addition, Verizon will be giving Windows Phone another shot by launching three WP8 smartphones. The
Samsung ATIV S
, the
Nokia Lumia 920
, and the
HTC Windows Phone 8X
are all listed on the leaked roadmap, with November penciled as a potential release time frame.
Waiting for RIM to release a new, exciting smartphone? Verizon appears to have a BlackBerry 10 full touchscreen handset in its plans, but it won't be out earlier than Q1 of 2013. The smartphone we are most likely dealing with is the
BlackBerry 10 device
that leaked just days ago.
Some less exciting smartphones that are present in the roadmap include the
Samsung Stratosphere 2
, which
we've already heard about already
. Rumor has it that the smartphone will offer a large Super AMOLED Plus display, 8-megapixel camera, and a dual-core Snapdragon S4 processor. But most importantly, the handset will sport a slide-out QWERTY keyboard, for folks who still can't figure out on-screen keypads. The smartphone is expected to launch later this month.
The Pantech Breakout is to be replaced by the Pantech Perception, yet the latter's hardware specs are not yet known. There is a couple of ZTE tablets scheduled to launch before Q3 is out – a 7-inch and a 10-inch model, but the latter might have been cancelled already.
Of course, don't forget that some of the information above may be inaccurate as it has been provided by an unofficial source. On the other hand, our tipster has provided us with reliable intelligence before, so we have a reason to trust them. Which one of the devices we mentioned are you most excited about? Let us know in the comments!
Thanks for sending this in!
UPDATE:
The Motorola DROID RAZR HD is scheduled to launch in the middle of Q4, according to the leaked document. The
Motorola DROID RAZR MAXX HD
is also penciled for a November release.
Recommended Stories