Analyst: LTE for Apple Watch 3; new iPhone to get wireless charging, hybrid Lighting-USB Type C port
6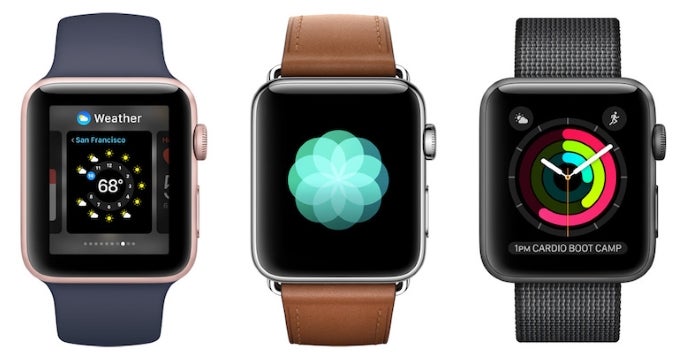 An LTE-connected Apple Watch has been in the cards for a long time, though it's yet to materialize. Analyst Christopher Rolland spoke to suppliers and tech companies in Asia, gathering up some interesting data on this and other matters of interest.
Several companies told Rolland that the
Apple Watch 3
will have a model with a SIM card and LTE connectivity. A new, power-efficient CAT-M1 chip is being considered for it, together with VOIP technology.
Rolland also collected
new iPhone
information. Namely, all three upcoming models will feature wireless inductive charging, echoing recent reports by Ming-Chi Kuo. Apple dropping the Home button is also suggested, although some technical issues are still be in the way. They need to be resolved in time for a September announcement, otherwise the Home button stays.
Furthermore, Apple is said to be researching a hybrid USB-C and Lighting port that puts together the best of both technologies. The two connectors are said to be inter-operable, so we probably won't have to buy new accessories again. We hope. The new port won't appear until 2018.
ALSO READ
source:
Barron's
via
9to5Mac