LG to sustain its first quarterly operating loss since 2010, mobile and appliance sales went below expectations
15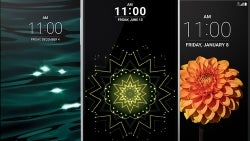 It seems LG won't have much in the way of financial wellbeing to talk about this month, as the company prepares to report its first quarterly operating loss in six years. Q4 2016 will see LG drop $29.36 million, which is attributed to prolonged difficulties with its mobile business and a seasonal weakening of appliances sales – the company's main profit engine. Heightened promotional expenses have also contributed to the situation. On the upside, revenue for the quarter may have improved 1.5%.
2016 wasn't a good year for LG's mobile business in particular, as its premium product, the
LG G5
, sold below expectations to the tune of high marketing spending. Sales of mid and low-range LG phones didn't cut it, either, and the
LG V20
, the company's second-half major release, is too new on the market to make a significant dent.
LG's next major smartphone offering will be the LG G6, which the company plans to introduce at the MWC conference in Barcelona this February. As the LG G5's innovative modular concept didn't catch on with consumers, the smartphone is designed with usability and aesthetics in mind. It's also said to be cheaper to manufacture than the LG G5, which will improve sales margins for the company and lead to better profits.
ALSO READ