Going hands on with the LG Stylus 3 - a phone with a lot of the Note's features for a lot less money
23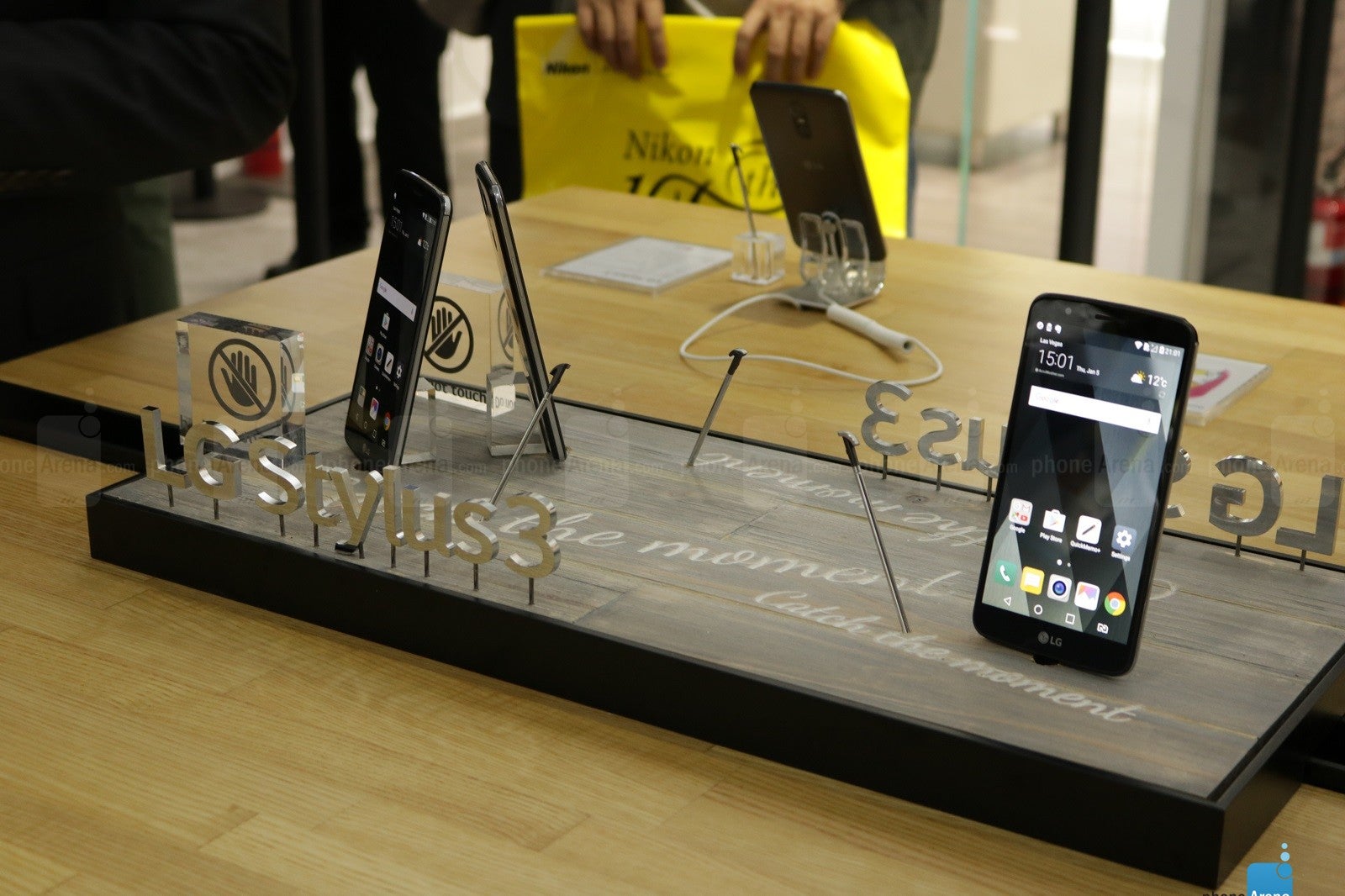 When talking about LG's mobile division, most of the attention is currently being placed on what's to come next with the company's successor to the G5. Last year's modular mess didn't really pan out how anyone was hoping, and all eyes are on LG to see what their next move will be with the G6. Until that day comes though, LG has taken advantage of CES 2017 to introduce a heap of new budget smartphone offerings. The budget smartphone market is easily in its most competitive form ever, as good smartphones and becoming increasingly cheap, and cheap smartphones are becoming increasingly good.
Along with three new updates to LG's K series of handsets, the company also announced the LG Stylus 3 - a large, stylus-equipped smartphone that's trying to offer as many of the Note's features as possible while selling for just a fraction of the Note's cost. The Stylus 3 certainly won't win any spec race, but if you're looking for a big, cheap, Android slate that comes equipped with a built-in stylus and software features that are specific to it, the new Stylus 3 just might fit the bill. We got a chance to go hands on with the phone here at CES 2017, and these are our initial impressions.
Design
On the design side of things, the LG Stylus 3 is serviceable, if not a bit unexciting. The phone is made completely out of plastic, and while this does keep the whole package rather lightweight at just 149-grams, there's no doubt at all that the feeling in hand it offers is considerably less premium feeling than the likes of the all-metal Honor 6X that was also recently announced here in Vegas. However, this trade-off in materials does allow the Stylus 3 to have a removable battery thanks to the back panel that you can easily pop on and off. So, while the Stylus 3 may not be quite as flashy as some of its competition, it does make up for this by adding functionality that's come to be quite a rarity in the mobile landscape.
The plastic being used here doesn't feature any sort of texture like we saw on the ZTE Blade V8 Pro, and instead opts for a faux-metal appearance. It looks fine in person, but is more reminiscent in its overall look and feel to budget phones of yesteryear rather than some of the other cheap handsets we've seen come out over the past few months.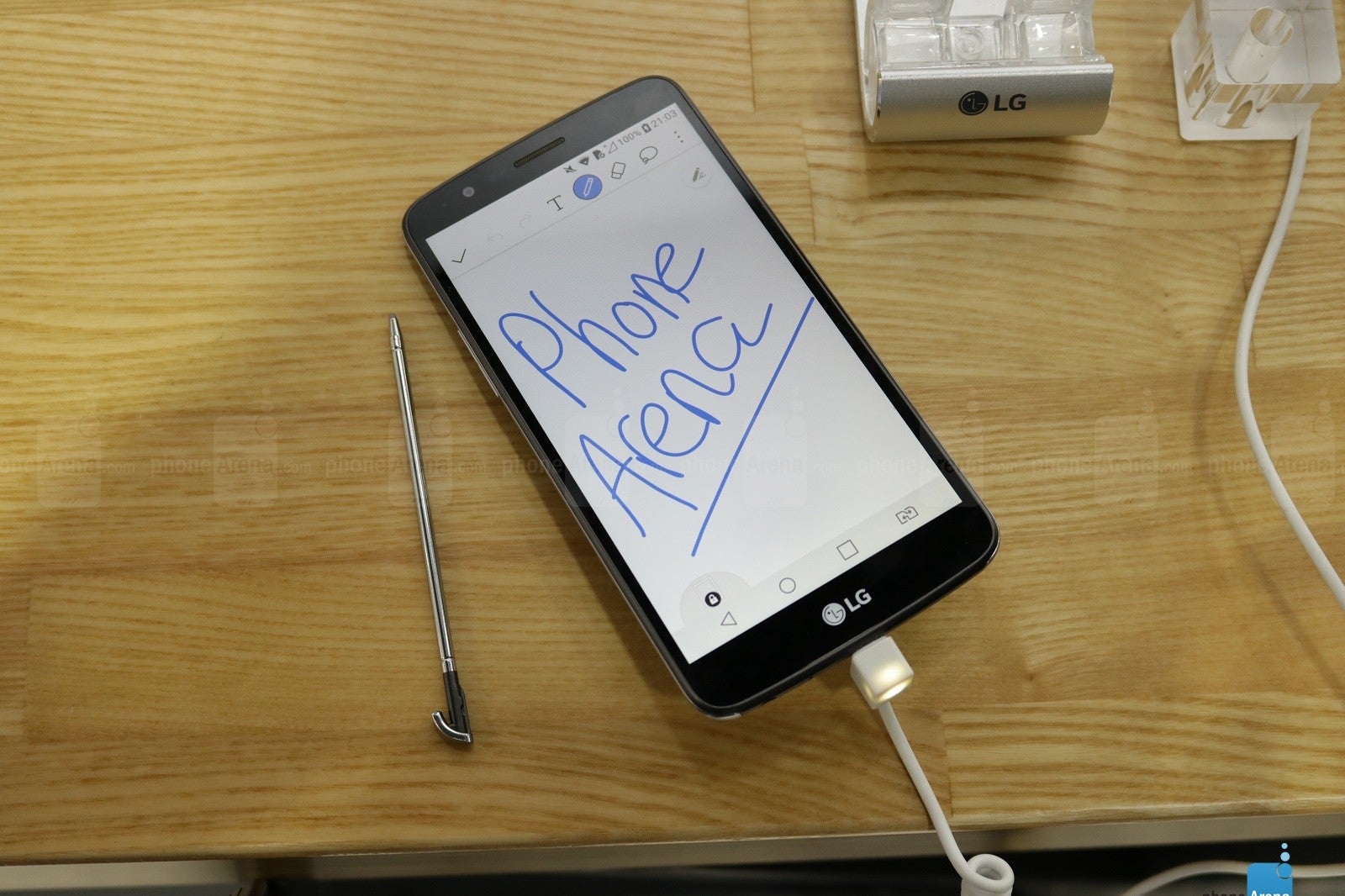 And, as you'd expect with a phone in LG's Stylus lineup, the Stylus 3 does come equipped with its very own stylus. The one that's featured here doesn't offer pressure sensitivity like you'd find with the Galaxy Note 5, but it is a nice addition to have at this price point. The stylus itself is very lightweight and feels nice in the hand, and it can be housed discretely in the phone's body when you aren't using it.
Display
Moving over to the display, LG crammed a massive 5.7-inch screen on the front of the Stylus 3. The panel is that of an LCD nature, and the resolution is a meager 1280 x 720. In person the display looks fine, but compare this to anything with a Quad HD or even Full HD display for that matter, and you'll quickly notices the soft nature of the panel being used here. Colors look fine if not a bit washed out, and text can get a bit fuzzy when dealing with a 720p HD resolution on this size of a screen. People who are looking to spend under or around $200 on a smartphone will likely be perfectly fine with the setup here, but with many other competitors offering similar price points and higher screen resolutions, this does seem like a step in the wrong direction for the Stylus 3.
User Interface and processor
Android 7.0 Nougat is running on the LG Stylus 3 right out of the box, and LG's custom skin that's present on this version of Android is my favorite iteration of it yet. LG has decided to hold things back a bit when it comes to tweaking the look of the OS, as more elements of stock Android are present here than there were in past versions of LG's customized software. And, in addition to this, it's great to see the Stylus 3 already getting the Nougat love.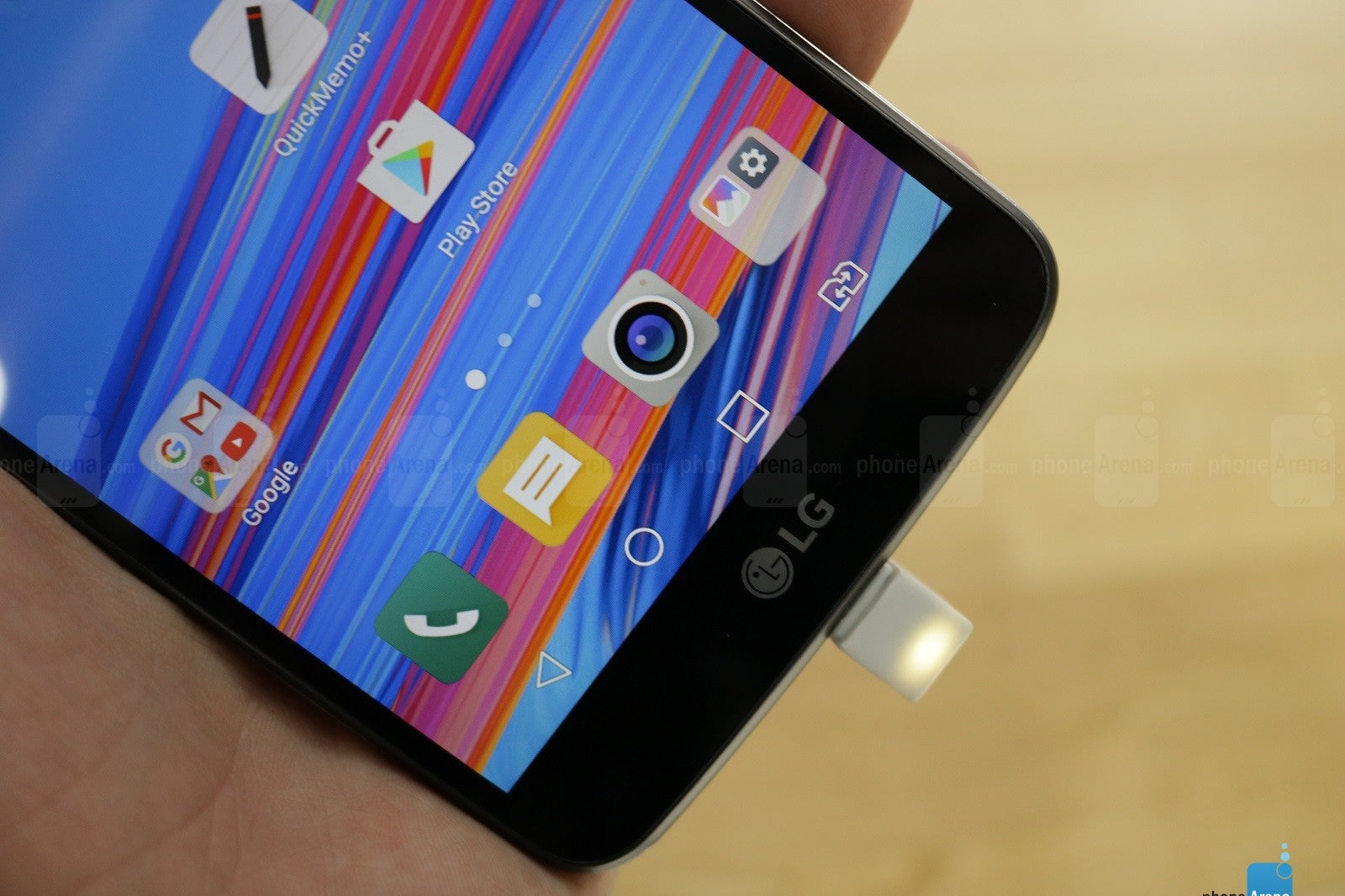 LG's decision to hold back with over-customizing Android also helps to keep things feeling snappy and smooth, and this is a good thing as the MediaTek 6750 isn't the most powerful chipset out there by any stretch of the imagination. This particular chipset consists of of an octa-core processor that's clocked at 1.5GHz, and this is backed up by 3GB of RAM. This combination should provide for enough horsepower for light to medium tasks, but don't expect to get away with too many graphically intense games.
The Stylus 3 felt very smooth while playing with it at LG's booth, but keep in mind that my tasks on the phone were limited to opening apps and navigating through the UI. And, similar to what we saw with the Note 7 before Samsung recalled it, popping out the included stylus from its housing in the phone's body will result in a pop-up menu being displayed. This menu consists of a various actions you can perform that relate directly to the stylus, and it's certainly a nice touch that makes the stylus feel like a real addition to the phone as a whole rather than an afterthought.
Camera
The Stylus 3 features a 13MP on the back and a 5MP shooter up front. However, the Stylo 3 (the US version of the Stylus 3) will get a slight upgrade to an 8MP selfie cam. LG's camera UI is starting to feel a bit dated at this point, but all of the controls and settings are fairly easy to access.
Battery
The large nature of the Stylus 3 allows for a beefy battery as well, and this is apparent with the 3,200 mAh unit that's packed inside of the phone. The 720p HD display being used certainly may not be the best-looking one around, but this combined with a large battery unit like this should provide for some rather nice stamina.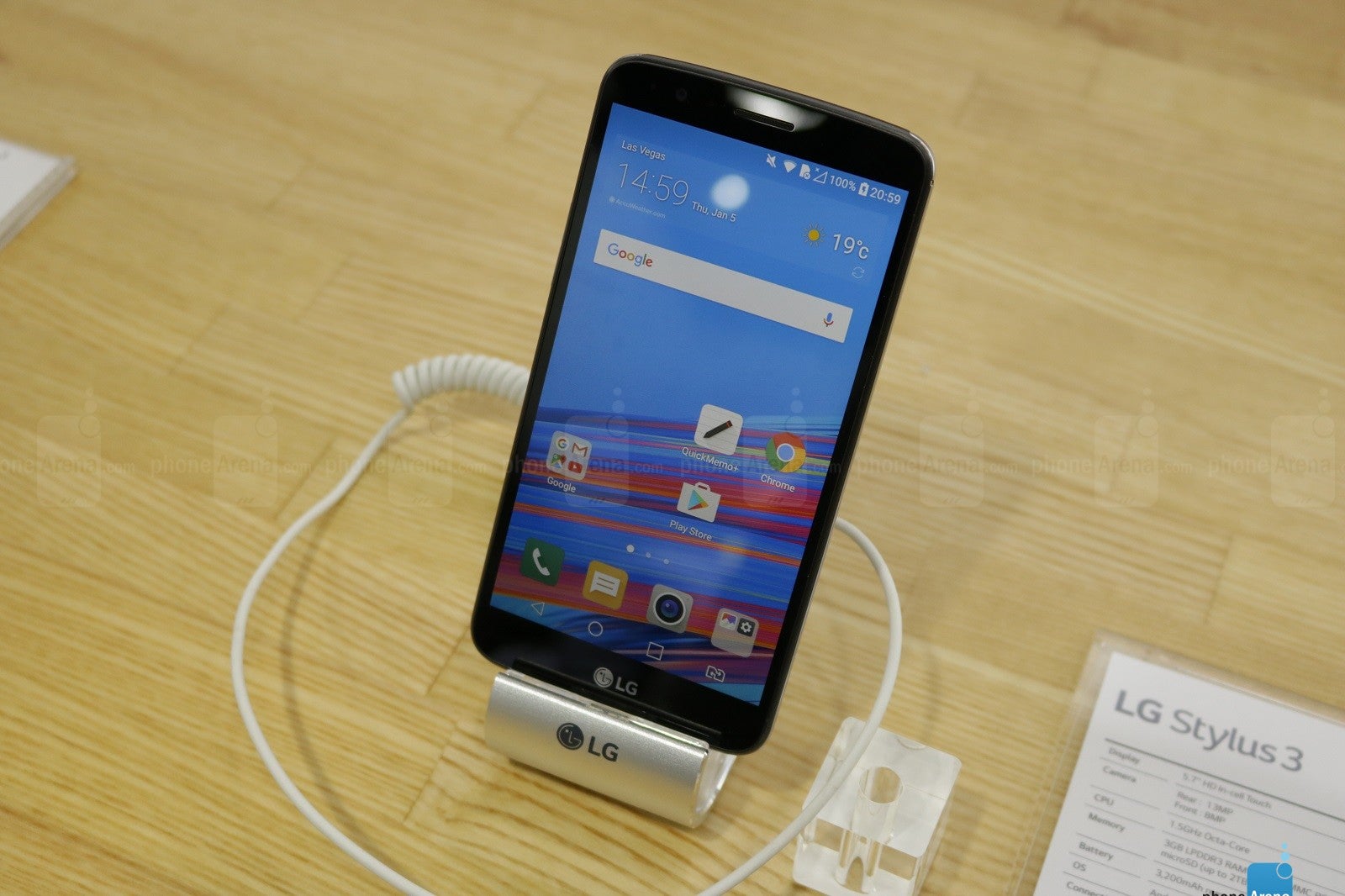 Price and availability
LG has yet to announce any pricing or availability information for the Stylus 3, but we're expecting the phone to cost around $150 or $200 unlocked. In a vacuum, the Stylus 3 is a very solid handset for the money. However, when you take all of the other cheap smartphones that have come out in the past year or so into consideration, things get a bit murkier. We'll do our best to get our hands on a review unit of the Stylus 3 to see how it performs as a daily driver, but until then, stay tuned to the website for any updates regarding the phone's official pricing and availability.