A quick hands on with the 2017 version of the budget-friendly LG K10
3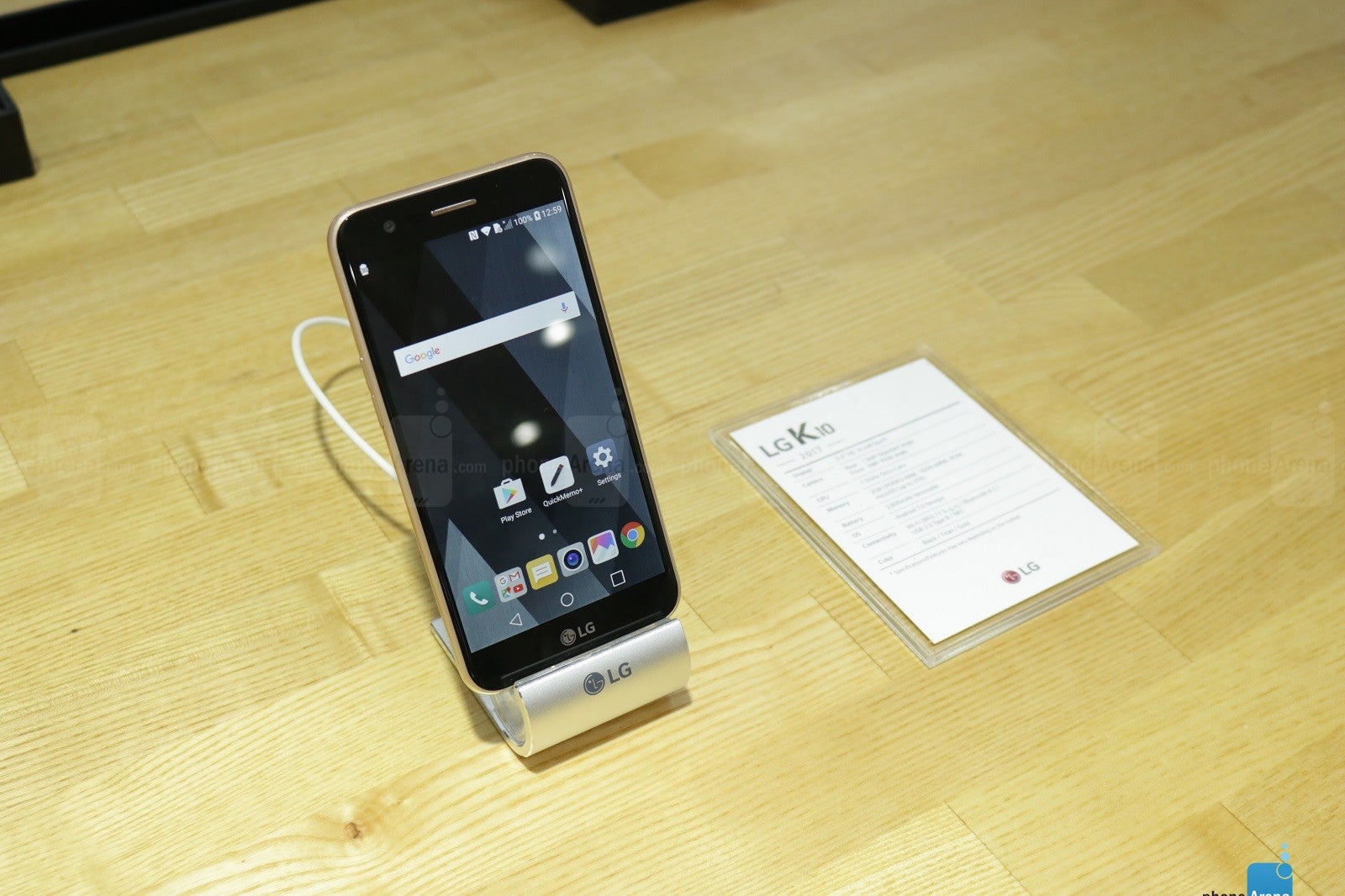 LG always has a pretty big presence here at CES, and things aren't any different this year. The company's flagship product that was announced at the event is their new Signature OLED TV that measures in at just 2.5-millimeters thick, and among this and a heap of appliances that have been introduced, LG also ushered in a handful of new smartphones.
There's no LG G6 to be found here, as all of the smartphones that have been announced by the company have been focused on the budget side of things. We already checked out the Stylus 3, and in addition to this, LG also showed off a pile of new handsets for their K Series. The highest end handset in that particular series is the LG K10, and we got a chance to go hands-on with the phone at LG's booth on the show floor. The phone is definitely targeted towards those not looking to spend a heap of cash on their next smartphone, but with so many budget options currently available, how does the K10 stack up to the competition?
Design
In regards to its design, there's nothing too terribly exciting going on with the K10. Just like the Stylus 3 that we previously took a look at, the K10 is another smartphone slate that's constructed using nothing but plastic. The plastic nature of the phone certainly allows everything to feel lightweight and comfortable, but the back of the phone had a tendency to be a real fingerprint magnate when using it. This is something that always proves to be a bit of an annoyance, but thanks to the three different color options that are available, opting for the gold or titan unit as opposed to the black might help eliminate some of this issue.
Also like the Stylus 3, the LG K10 features a rear-mounted home button that also acts as a fingerprint sensor. The button feels nice and tactile, and although we didn't get a chance to play with the fingerprint sensor aspect of it, LG is promising that it should prove to be fast and snappy for quickly and securely unlocking your phone.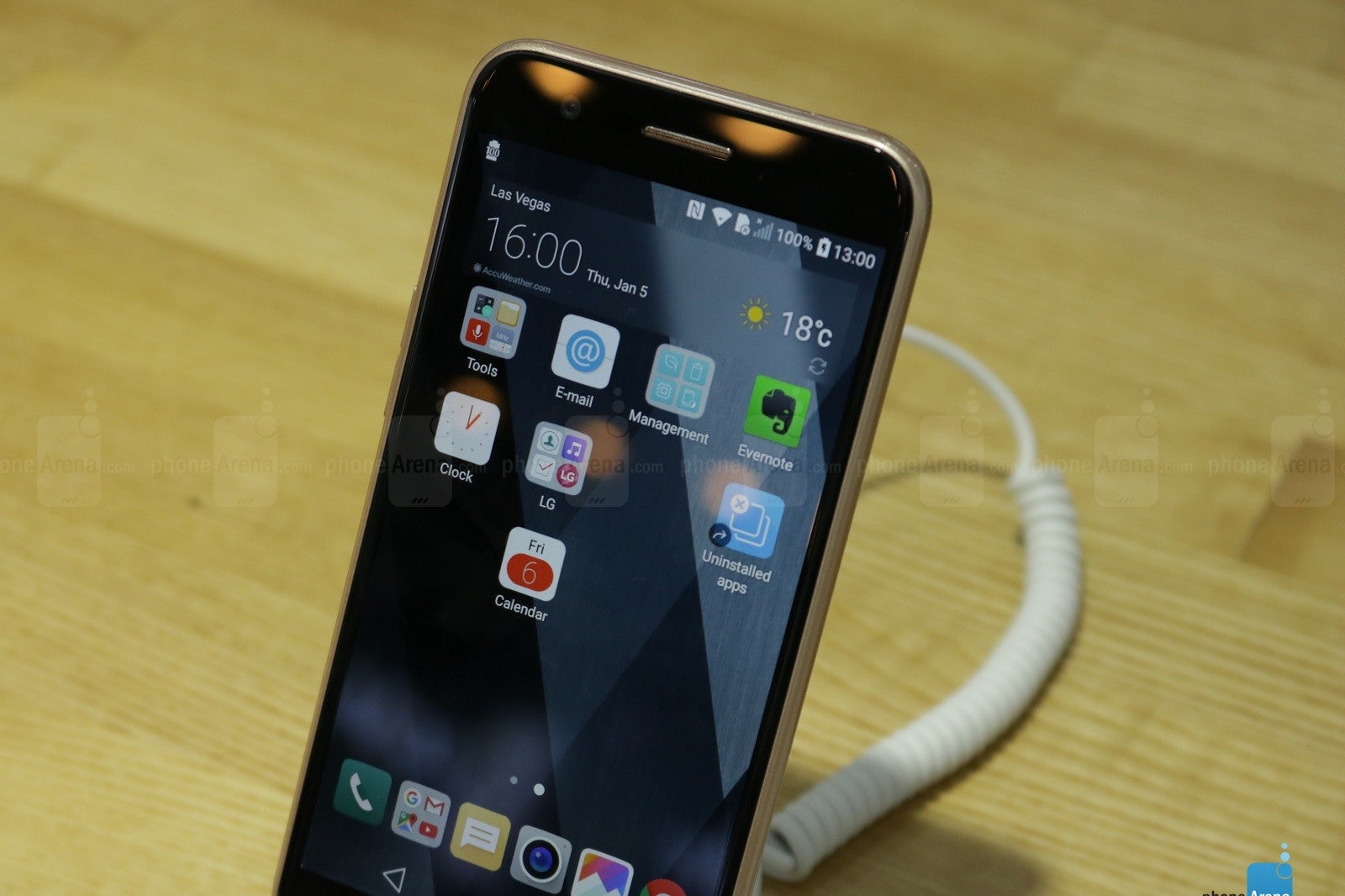 Display
Moving over to the display, LG has equipped the K10 with a 5.3-inch display size. This is the same size screen that was used on the LG G5, meaning that it strikes a nice balance between being large enough for content consumption, while still being fairly compact so that it isn't impossible to use with one hand.
An LCD panel is present here, along with a resolution of 1280 x 720. That's resolution is definitely on the lower side of things here in early 2017, but even with that being said, the screen still looked perfectly fine. You're certainly going to be able to find better-looking displays elsewhere, but the one that's present on the K10 is absolutely serviceable. Colors are accurate, the display gets fairly sharp, and while text is a bit softer, it's still easy to read. One nice touch that LG has added though is 2.5D curved glass, meaning that the display gently slopes and curves over the edges. It's a small touch, but it's one that goes a long way to making the phone feel like it should cost a lot more than it does.
User interface and processor
Android 7.0 Nougat is the star of the show on the LG K10, as well is LG's own custom skin on top of it. I've never been a fan of LG's take on Android, but the company has done a much better job and scaling things back with their skin on Nougat. A lot of elements from stock Android are still present here, and the extra software additions that LG has included are actually worthwhile and not so gimicky as they've been in years past.
The MeidaTek MT6750 processor is powering the K10, and this is an octa-core chipest that's clocked at a speed of 1.5GHz. Combine this with 2GB of RAM, and it's quite obvious that the K10 is not a work horse by any means. This is definitely not a phone for power-users, but during our time with the handset, everything felt plenty smooth and fluid. It should prove to be enough horsepower for browsing the web, cruising through social media, and playing some light games. The people that'll buy and use the K10 are those who regularly participate in these kind of tasks, and for them, the K10 should have more than enough speed.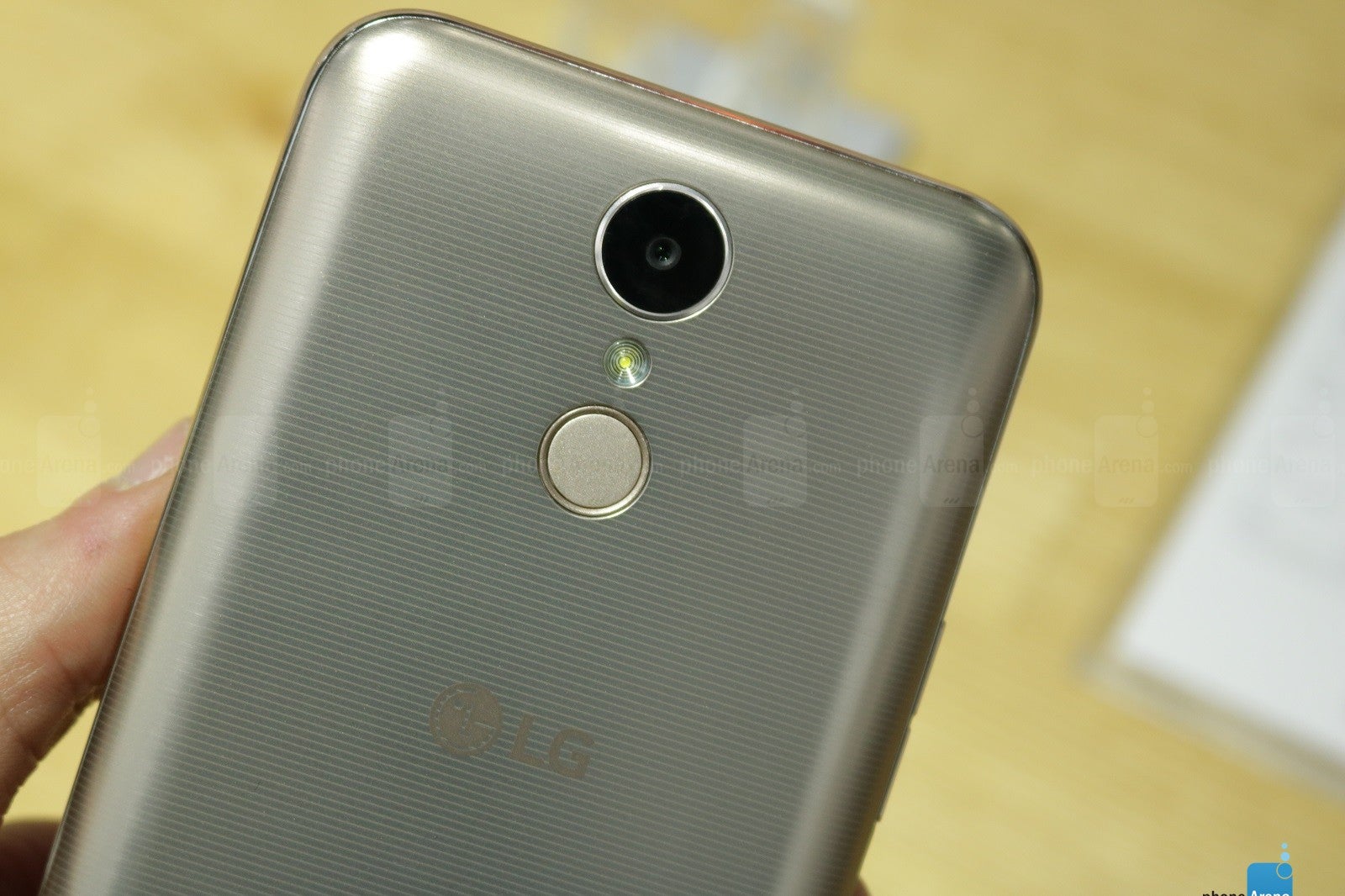 Cameras
As for the camera situation, the K10 features a pretty standard 13MP camera on the front for your primary shots, but the real star of the show with this particular phone is its front facing shooter. The sensor being used is only a 5MP one, but it features a 120-degree wide angle lens that will easily allow you to fit a group of people into one single shot. It's hard to gauge image quality when messing around with phones at these big events, but what we can say is that the wide angle lens certainly is impressive for a phone in this price bracket.
Battery
The battery capacity that LG decided to use with the K10 is a bit on the small side at only 2800 mAh, but the use of the 720p display should allow for some solid battery sipping. However, if you do find yourself easily blowing through the included battery unit, LG does allow you to easily swap it out for another one thanks to the removable nature of it. This is a feature that's become incredibly rare in the smartphone market nowadays, so it's great to see LG still implementing it in pretty much all of their handsets.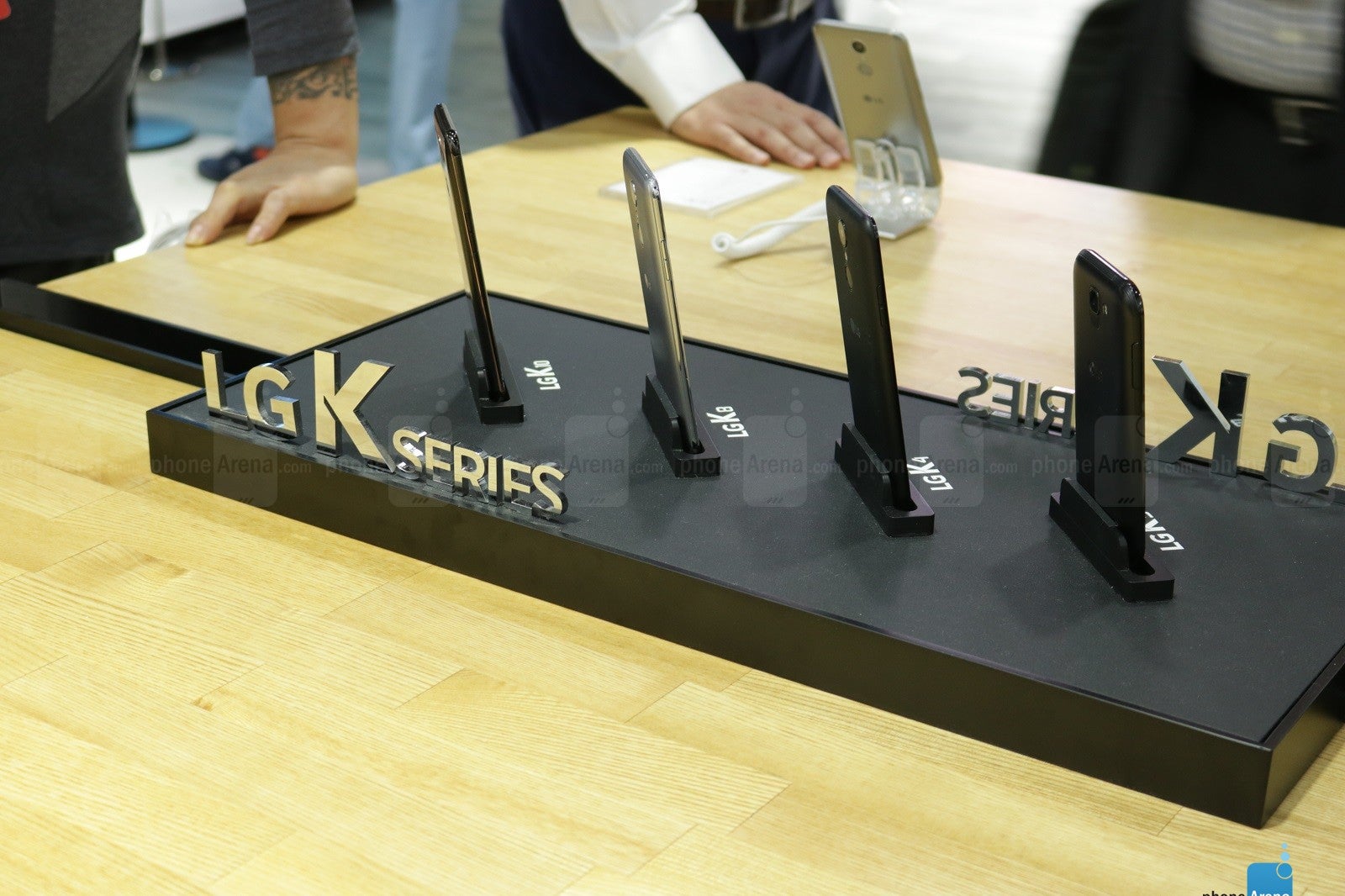 Pricing and availability
Just like the Stylus 3, LG has yet to announce any exact pricing or availability details on the K10 (or any of the new K Series smartphones for that matter). We don't expect the phone to cost too much, likely around $150 or less. The K10 can certainly be seen as a typical, budget Android phone, but if LG is able to release the phone at the price range we're guessing, it's shaping up to be a pretty solid offering for not a lot of dough.