LG says that new form factors for smartphones not yet commercially viable
6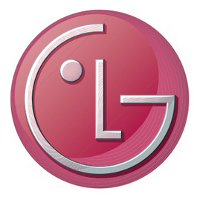 What does the near future hold for new and different form factors for smartphones? Not much, if you listen to LG's Director of Corporate Communication, Ken Hong. "
I don't think we can do much with form factor beyond this at this moment
," the LG executive said. This comes less than three weeks after the curvy
LG G Flex 2
was launched in South Korea.
Hong does have a valid point when he says that any smartphone manufacturer is limited by the parts available from its component suppliers. "
The design of phones is restricted by the technology of our component suppliers, so now we can only do what they can create, and they can't even do very many of the [G Flex 2]
," Hong said. He doesn't expect too much innovation this year in terms of smartphone design, except for some new colors. He adds that in two or three years, we might see a phone "
that bends to a greater degree
."
"I've seen the transparent displays. I've seen the flexible displays. I'm sure they can make a good phone with them at a rate of one per day. It's just not a commercially viable technology at the moment...we don't necessarily have to have an order put in for us to develop something new. We're willing to develop something new, like OLED, look at all the money we've put into OLED, without a single order. We're able to take those risks and make those investments as a larger company."-Ken Hong, Director of Corporate Communications, LG
Current technology does not give LG the opportunity to mass produce a smartphone with a new form factor in the numbers necessary to make it commercially viable. But as Hong points out, LG is such a large company with so many diverse operations, "
we're likely to come up with something cool to do before someone else does
."
Thanks for the tip!
source:
TrustedReviews