Analyst: BlackBerry has 18 months to live
14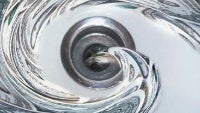 Pierre Ferragu at Bernstein Research has put a clock on the time that BlackBerry has remaining until the company runs out of money. According to the analyst, the Canadian manufacturer has 18 months left until the bank account flatlines. CEO Thorsten Heins recently said that the company has $2.6 billion in cash and no debt. Even so, the company will run through $2 billion of that by February 2015 according to Ferragu.
While
BlackBerry has agreed to a buyout from Fairfax Financial for $4.7 billion
, if the company burns through its cash it could give Fairfax a reason to back away from the deal. Private equity firms look to borrow funds against their prey's cash and other liquid assets, but if the amount of cash is dropping it would make it harder to complete the purchase of the company. On Wednesday, there was some news
that another potential buyer, Cerberus Capital, was sniffing around the company
and wanted to see the financials. The distressed securities firm told BlackBerry that it would sign a non-disclosure agreement so that it could check out the handset producer's financials.
Ferragu expects BlackBerry to lose 7 million members during the next quarter, and will need to spend more than expected for patent licenses. "
We now believe there is virtually no collateral for a bank loan, and no credible story for a break up to justify more than a couple of billions for the equity
," said Ferragu. If the analyst is right, Fairfax Financial, already the largest BlackBerry stockholder with a 10% stake, could be overpaying for the company at $4.7 billion and if so, BlackBerry could be in danger of never seeing a deal done at that price.
source:
TheGuardian