LG G6 rumor review: design, specs, features, everything we know so far
44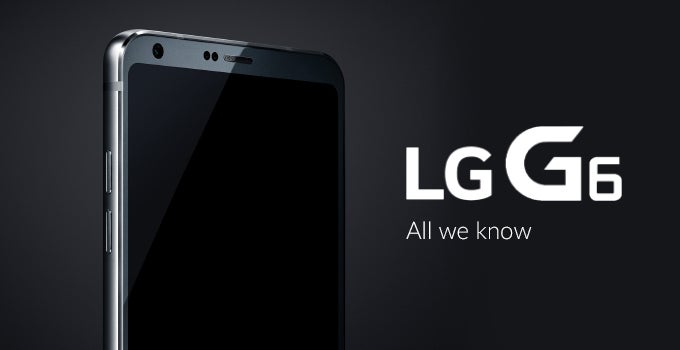 With 2016 on its way out, and the smartphone rumor mill in full swing as usual, it is time to take a good look at all the information we've got regarding next year's flagships, review it, and sort it out neatly for your reading pleasure and convenience. With the Galaxy S8/S8 Edge out of the way, it is now time to turn our attention toward LG and the successor to this year's modular G5. However, save for the seemingly universal assumption that it will continue LG's flagship naming scheme by moving on to the next digit, rumors regarding the LG G6 have thus far been as contradictory as they have been scarce.
With some reports suggesting that the LG G6 may ditch the modular concept of its predecessor in favor of a less-adventurous, waterproof design with non-removable battery, while others still claiming the battery will be removable despite the added water resistance, even educated guessing is becoming a bit difficult at this point. However, our job here is to present you with all the relevant information regarding next year's flagships, and that's what we are going to do now. With that said, let's take a look at all we know about the LG G6:
Quick navigation:

Design
Non-modular G6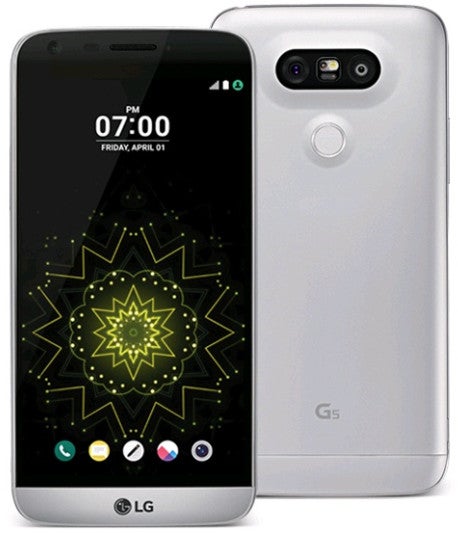 The LG G5 was a very experimental device. Perhaps too experimental. The modular concept was highly promising but failed to deliver in the end
Numerous sources, including various South Korean publications, have claimed that LG will be dropping the whole modular thing it experimented with on the G5 and opt for a more traditional design instead. The various reports on the matter cite multiple reasons for this suggested change, including low sales of the G5, troubled production yield due to the phone's complicated modular build, as well as big shifts in the executive circles responsible for the development of the G5.
Whether the company will drop modules entirely for its upcoming flagship is up for debate, but it does make a lot of sense and ties up with other rumors regarding the phone's design.
Non-removable battery that won't overheat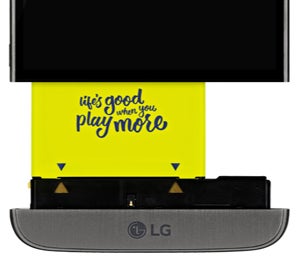 Both the LG G5 (pictured above) and V20 sported removable batteries, but the G6 may break this tradition with a non-replaceable, sealed battery unit
Some reports claim that the G6 won't have a user-replaceable battery, which is somewhat in line with the rumors suggesting that the phone will have a non-modular build. However, other sources, most notably the
Korean Herald
, suggest that the LG G6 may retain the removable battery aspect from the G5 and the more recent non-modular V20 for "safety" purposes, vaguely referencing the Note 7 debacle. An interesting point, although we don't really see the removable battery as an adequate precautionary measure against malfunctions. Furthermore, if modular design is really a no-go for the G6, LG may have a much better reason to keep the battery sealed in. This brings us to our next point.
LG has announced that, in order to prevent the battery on the G6 from overheating, it will employ a copper heat pipe cooling system that will drive heat away from the battery. According to the company, G6's battery won't overheat even at temperatures of up to
150 degrees Celsius
. LG says that it is testing the battery for the new flagship at temperatures 15% higher than U.S. and European standards, in order to ensure their resistance to heat.
Waterproofing
One of the most widely cited possible reasons for dropping the removable battery aspect is some sort of advanced waterproofing technique. While Samsung uses waterproof tape around the displays of its Galaxy phones, LG is said to be looking at an adhesive-based waterproofing method similar to what Apple did with the iPhone 7 and iPhone 7 Plus. Although we've seen water-resistant phones with removable batteries, such as the Galaxy S5, LG may be working on a way to make its future flagship devices even more resistant to the elements, and a sealed battery could definitely help.


Body

The LG G5 sported a unibody aluminum build coated with primer to conceal the seams between the casing and antenna slits. It wasn't received with standing ovations by fans and we weren't amazed either. However, LG may be looking to spice things up for the G6 with some sort of a high-gloss back. Some reports suggest that the casing could be made of glass, while others claim that LG is more likely to use some sort of metal polishing technique, similar to what Apple did with the Jet Black iPhone 7 models, to achieve a high level gloss without compromising sturdiness.




A recently

leaked image of a case by an unknown manufacturer

gave us the first (alleged) glimpse at the G6, highlighting two horizontally aligned cameras with the flash in between, as well as a fingerprint scanner underneath. The image is in line with previous rumors that the G6 won't be too different from the G5 and V20, as far as the setup of sensors on the back goes. Unfortunately, no openings for ports or buttons are visible on the case, so we can't say anything about their placement at this point.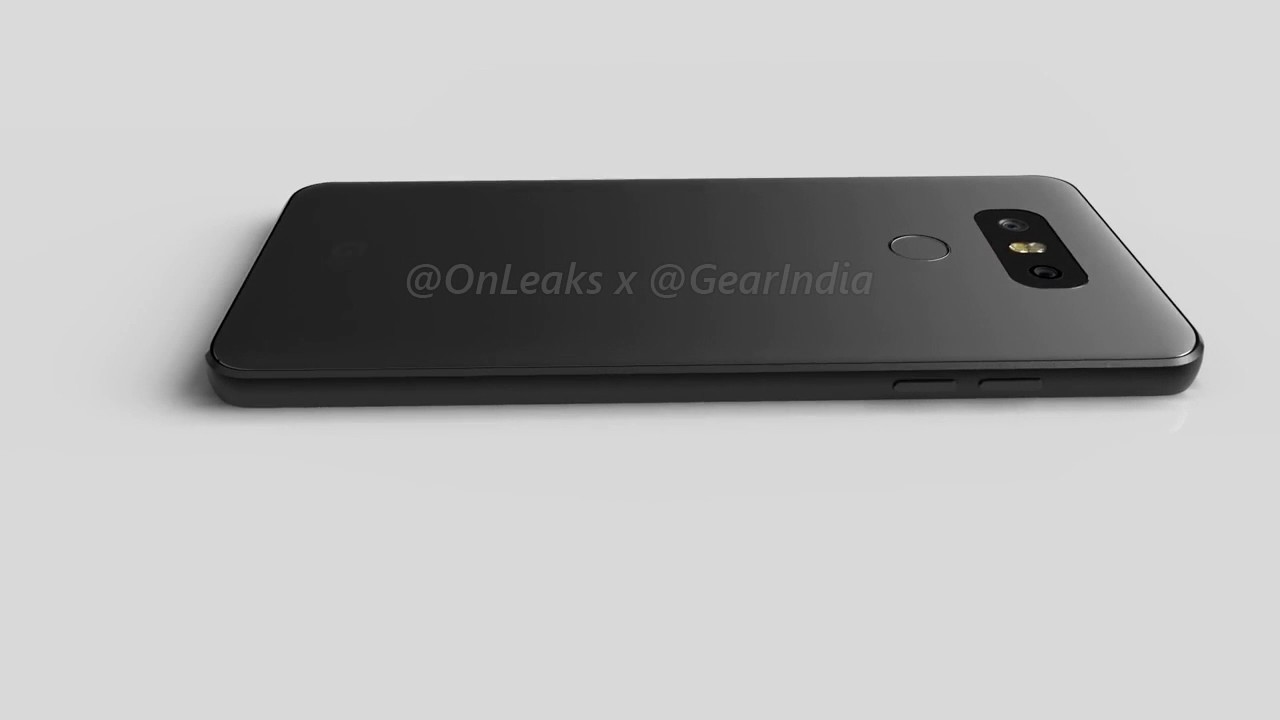 However, we also got a new 360-degree video showcasing a 3D render of the LG G6, allegedly based on
CAD drawings
of the phone. The render shows a non-modular device with a flat screen, supporting the majority of rumors claiming that LG will ditch modularity in favor of a more traditional design, and keep away from the oh-so-trendy curved displays. Notorious tipster OnLeaks, who released the video above, claims the fingerprint scanner on the back of the G6 will also double as a power button, hence the lack of such on either side of the device.
And this may be our first good look at (the top half of) the LG G6: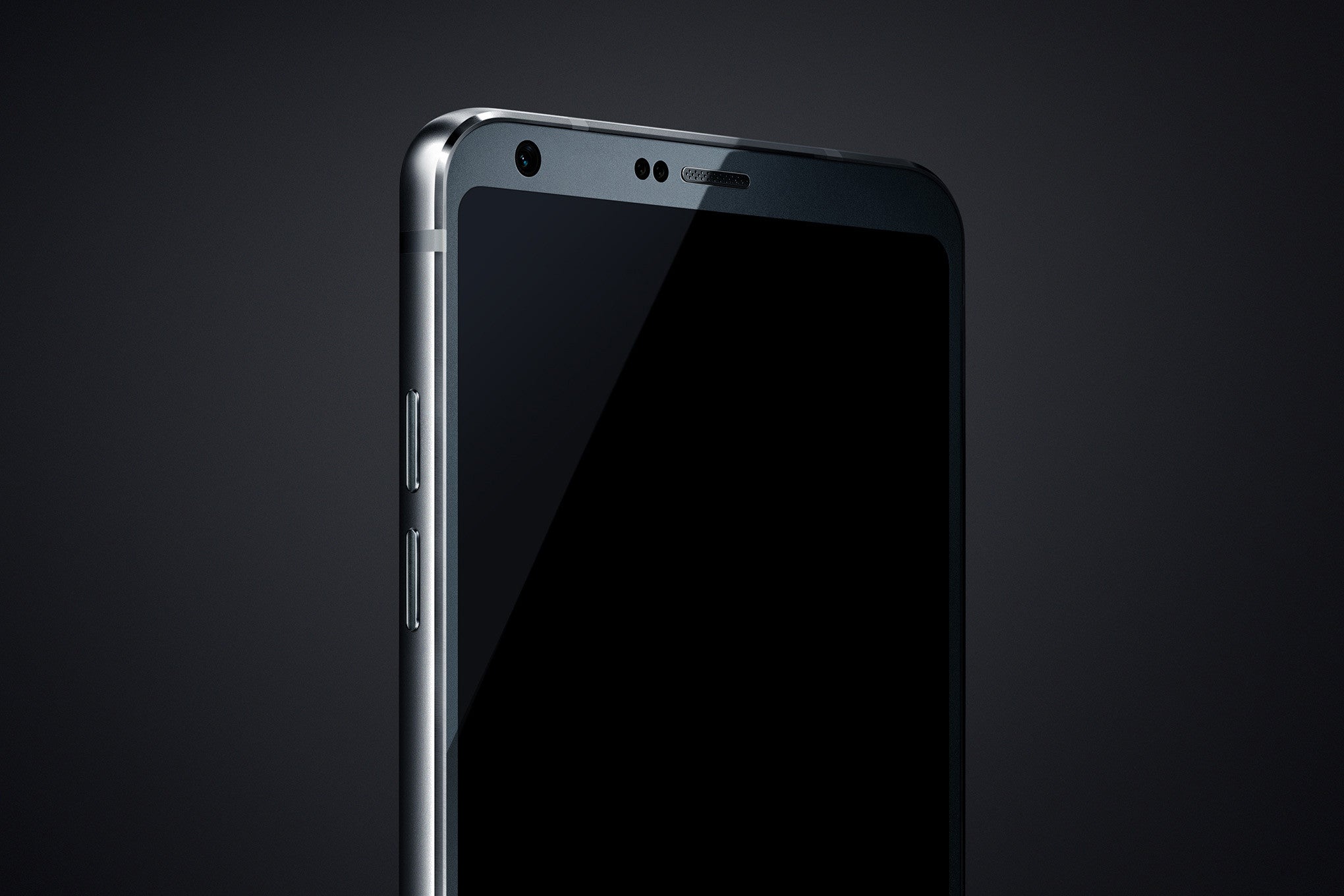 LG G6 render courtesy of The Verge
LG G6 prototype images surface
Alleged images of an LG G6 prototype surfaced online recently. The device shown in the photos seems mostly consistent with both renders we've seen, although its screen seems to not have rounded corners. The leaked images also offer what may be our first legitimate glimpse at the phone's back, revealing a dual camera setup and fingerprint sensor that will supposedly double as a power button as well. Check out the gallery below for all three prototype shots of the LG G6:
Leaked photos of bumper case reveal brushed metal back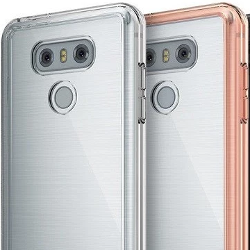 Newly leaked photos of a transparent
Ringe bumper case for the G6
reveal what looks like a brushed metal back. The images, if legit, may also offer us our first real look at the sides of the phone – the volume up and down buttons are on the left, while the SIM card tray is opposite to them. The antenna lines and the 3.5mm earphone jack are seen on the top of the handset, while the bottom houses a USB Type-C port, a speaker grill, and a microphone.
Display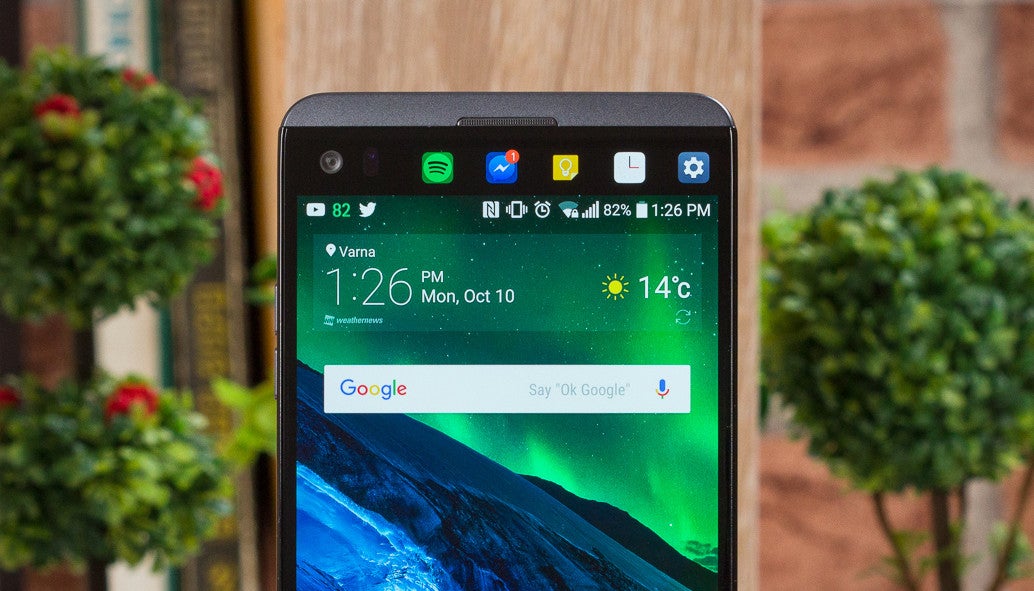 Both the V20 (pictured above) and the G5 featured sharp 2K screens. The G6 will either retain this resolution or amp things up with a 4K display
With Apple said to be shifting to OLED tech for its 2017 lineup, Google jumping on the bandwagon with the Pixels, and Samsung using AMOLED displays in pretty much every portable device it makes, LG may be next to join the party. The company already produces OLED displays for its own smartwatches and TVs, as well as the Apple Watch, so an OLED-equipped G6 is a possibility. Furthermore, mobile VR is going to be big next year, and since Google's guidelines for building a Daydream-ready device require that it has an OLED screen, we may see a lot more Android phone makers adopting the technology.
As far as resolution goes, the LG G6 will either retain the current Quad HD resolution of the G5 and V20, or bump things up a notch. The G6 will be going head-to-head with the Galaxy S8/S8 Edge, which are heavily rumored to pack 4K displays, so LG may very well decide to implement a higher resolution panel in its next flagship.
Curved displays are trendy these days, and may become the norm in next year's flagships, but a number of reports is suggesting that the LG G6 may come with a regular flat display.
The latest information is decisively pointing toward a flat-screened G6.
We were also correct in suggesting that the flagship may pack a slightly higher-res display than its predecessors, as the screen for the G6 has been all but confirmed as capable of producing QHD+ resolutions. It is also going to be in a 9:18 aspect ratio, rather than the traditional 9:16. To learn more about the what's changed, and how the new aspect ratio will affect you, check out our
overview of the display of the LG G6
. Also be sure to check out our
in-depth post about the new "FullVision" screen
on the G6 and how it may be an early indicator as to where the mobile industry is headed.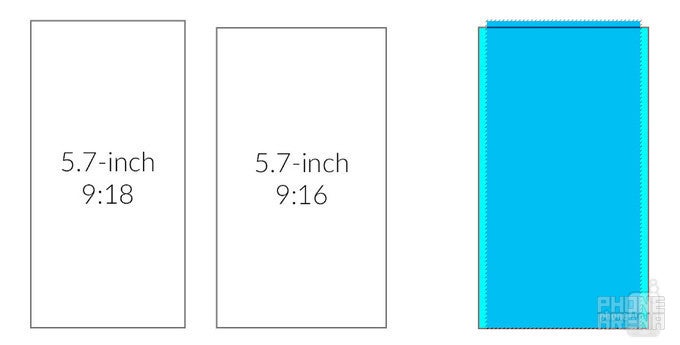 LG G6 will have a different screen than its predecessors (and most other phones). This is how it compares to a display with a standard 16 by 9 aspect ratio. For more information about the new screen, check out our the stories below
Hardware
Not much is known at this point, but the G6 is expected to sport last year's Snapdragon 821 chip, backed with at least 6- or even 8 GB of RAM, if LG wants to compete with the beefy Galaxy S8 brothers. The G6 will likely feature a USB Type-C port, as well as retain the same 32 GB of expandable, internal memory found on the G5. If the G6 is to be Daydream-ready and sport a 4K screen, then capable hardware is a must. According to the latest reports, the G6 won't be powered by a Snapdragon 835, because all shipments have been reserved by Samsung for the Galaxy S8.
Audio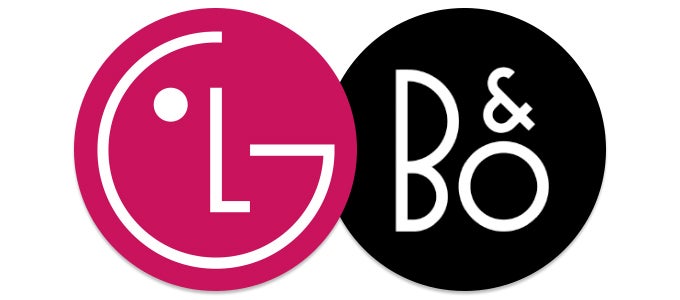 LG brought Hi-Fi sound to the G5 with the B&O-branded "Friend" module, while the V20 catered to audiophiles out of the box with its new 32-bit "quad" DAC and B&O in-ear headphones bundled with every unit. Given this, it wouldn't be too out-there to assume that the G6 will carry some of the audiophiliac DNA of its predecessor. If it's not a modular phone, meaning it's functionality cannot be expanded with, say, a dedicated Hi-Fi module, LG may very well decide to launch its next flagship with some serious audio capabilities out of the box. This, however, is just our educated guess which we based on what LG offered on its recent top-end devices.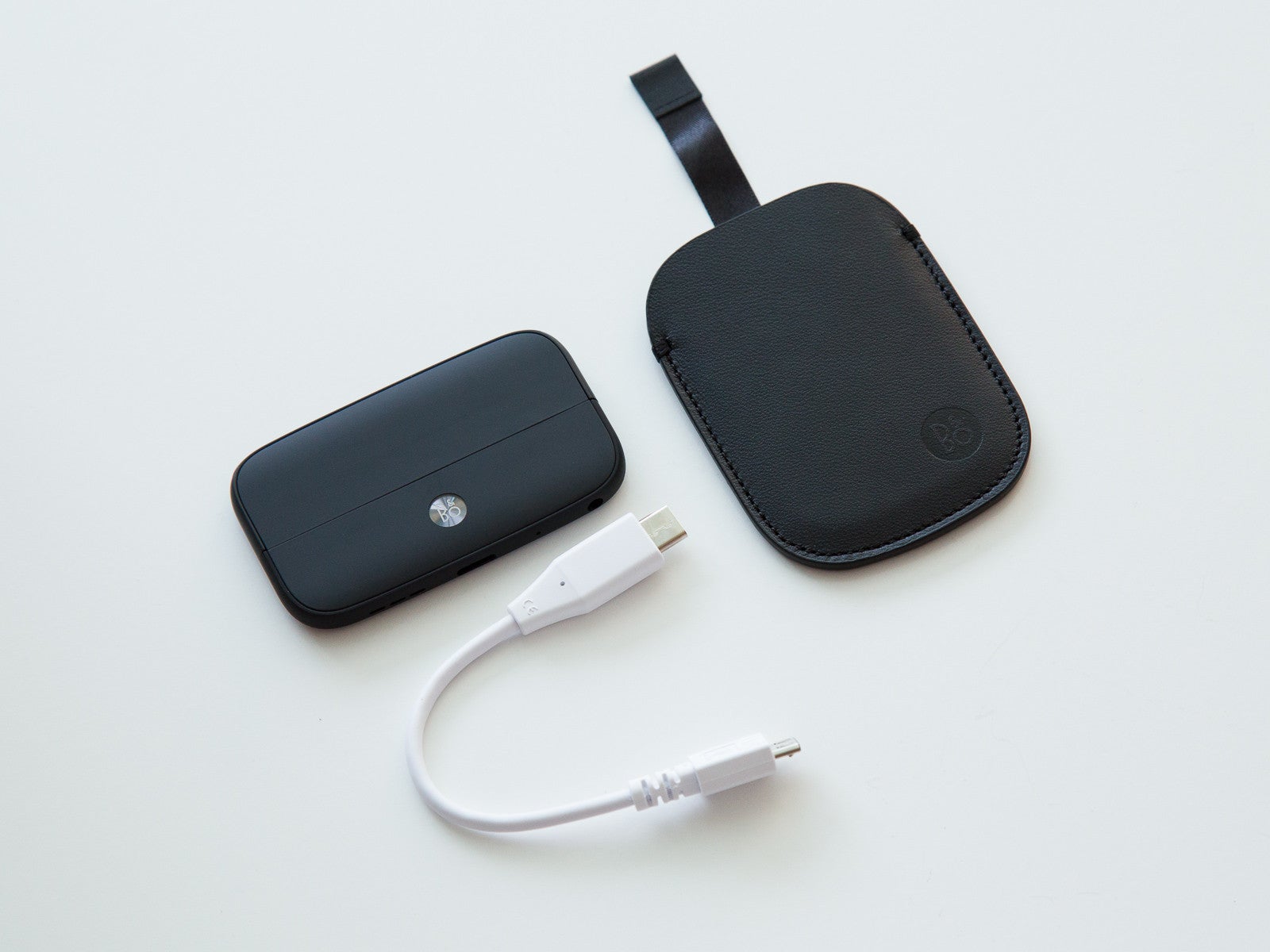 The B&O Hi-Fi Plus Module for the LG G5 was a really cool add-on. If the G6 won't be modular, we want some high-end audio tech built in right out of the box
On a related note, numerous sources agree that the LG G6 will sport a 3.5 mm jack, which is a feature nowadays, so it's worth mentioning. Although nothing is set in stone at this point, we wouldn't be too surprised if LG decided to go against the grain with the G6, seeing as how 2016 marked the beginning of the end for everybody's favorite jack, and a lot of folks seem not too excited about it.
The V20 offered 24-bit lossless audio recording thanks to a three microphone setup. It would be great to see it make a return in next year's G6.
Cameras & iris scanner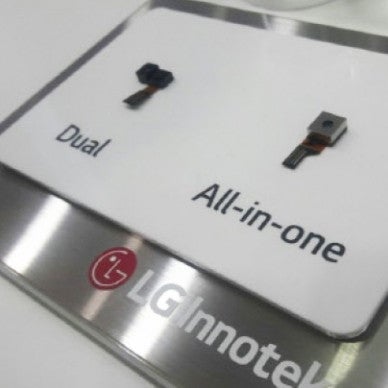 LG's new all-in-one sensor, as showcased at KES 2016. This sensor will be implemented in LG's future smartphones, it's just not certain that it will happen next year
The G5 and V20 sported a clever dual camera setup that may very likely return in the G6 in an improved form. Both the G5 and V20 came with two cameras on their backs – an 8 MP wide angle lens and a 16 MP primary shooter – that worked quite well in combination with LG's clever camera software.
As for the selfie shooter, the G6 may change things up a bit. We wouldn't hold our breath for a revolution in front-facing cameras, but rather an evolution. Back in November, word got out that LG is working on an all-in-one iris scanner/front-facing camera module capable of switching between the two functions with the help of an IR light filter.
Although the company has since confirmed that such module has been developed, this doesn't mean it will be implemented in the G6, or any of LG's 2017 phones for that matter. Still, numerous reports agree that the G6 will likely feature an iris scanner in some form or another.
Three 13 MP cameras
The G6 has been confirmed by LG to feature two 13 MP cameras on the back, and a 13 MP selfie shooter utilizing the same sensor. The rear dual-cam setup has a 125-degree field of view, while the front shooter offers a 100-degree field of view for when you actually want people to see more of your environment and not just your face.
On the software side, the UI of the camera app will be designed around the G6's 9:18 display ratio, and will offer a 360-degree panorama mode, a "food" mode that amps color saturation, and a split screen feature for simultaneously taking 1:1 square photos and previewing them on the side.
Software and misc. features
Given that the V20 was the first smartphone to run Android Nougat out of the box, it's a pretty safe bet that the LG G6 will run Nougat too. There are also rumors that LG may come out with its own mobile payment service to compete directly with Apple Pay and Samsung Pay. This would suggest that the G6 will have some sort of MST (Magnetic Secure Transmission) technology implemented in it.
First non-Pixel phone with Google Assistant built-in?
The latest rumors suggest that the LG G6 may be the first smartphone to feature Google's currently Pixel-exclusive Assistant. According to reports by Korean media, LG has turned to Google in an attempt to convince the search giant to allow it to put its AI on the next flagship smartphone. Google and LG have been long-time partners, with the latter having three Nexus devices under its belt — the Nexus 4, Nexus 5, and Nexus 5X — so it doesn't sound all that surprising that the South Korean tech giant may have approached the Big G with such a proposition. However, industry sources claim, LG may also turn to Amazon and opt to integrate Alexa in the LG G6 instead. Lg is currently using the wits of Amazon's AI assistant in some of its new smart home appliances.
Price and release date
If the G5 is anything to go by, then LG will likely aim for a February reveal with the G6, probably at (or around) MWC 2017. Let's take a quick look at the announcement/launch "schedule" for previous G-series phones:
LG G2 –

Announced August 2013; released September 2013

LG G3

– Announced May 2014; released June 2014

LG G4

– Announced April 2015; released May 2015

LG G5

– Announced February 2016; released April 2016

LG G6 –

Expected announcement February 2017; expected release March – April 2017
Although there is no clear pattern to these dates, it is obvious that each year LG has been pushing the reveal more toward the beginning of the year. We would say the
G6 will likely be announced at MWC in February
and a launch in March or April, at the latest. If LG wants to stand a chance against the Galaxy S8, it wouldn't be a good idea to postpone the launch beyond April, as Samsung's next flagships are expected to be revealed in February and hit the shelves the following month (as usual).
The latest rumors are suggesting March 10 as a release for the LG G6.
As for the official unveiling? That's tipped to happen on February 26, the Sunday before MWC starts.

MWC 2017 will be held in Barcelona, 27 February -- 2 March 2017
The LG G5 launched at around $650 back in April, and the G6 will likely retain the same price tag. It may be a bit more expensive, depending on how big of a leap forward it it is compared to the G5, but
we wouldn't bet on anything cheaper than $650 or more expensive than $700
. LG has always priced its flagship devices lower than Samsung, and it's highly unlikely that the G6 will be a deviation from this trend.
Recommended Stories