LG G6 render shows similar design to LG G5
19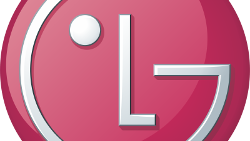 This morning, we told you that in an effort to get off to a good start by beating the
Samsung Galaxy S8
to the marketplace, the LG G6 would be
introduced in late February and launched in March
. Last year, the
LG G5
was announced on February 21st, but was not offered for sale until March 31st. The
Samsung Galaxy S7
was also introduced February 21st, but was already on sale starting on March 11th. This year, LG wants this to be reversed with its flagship model getting first crack at phone buyers.
Today, we get our first look at an LG G6 render from @ShaiMizrachi, who has previously produced accurate renders of both LG and Samsung models. The design is similar to the LG G5 with a dual-camera setup in back and a fingerprint scanner underneath the cameras. The big question that everyone wants to know is whether the latest model will offer the modular accessories like the LG G5 does. LG's implementation of modular was not that impressive compared to Motorola/Lenovo's Moto Mods for the Moto Z line. The render, unfortunately, doesn't give us a clear idea whether LG is going to outfit its new flagship phone with a modular build once again.
What we might see is a 5.3-inch to 5.5-inch display with a 1440 x 2560 resolution. A Snapdragon 821 chipset or a Snapdragon 835 SoC could be found under the hood, and LG could stuff as much as 6GB of RAM into the phone. Thanks to the modular build of the LG G5, the device offered a replaceable 2800mAh battery. We could see something similar with the LG G6, even if the manufacturer decides to put the kibosh to modular. Still, Mizrachi sees a wider bottom for the LG G6 compared with the LG G5, and a slimmer top. That could indicate that the modular accessories will return, or it could simply mean that the phone will be endowed with a thicker (and higher capacity) battery.
source:
@ShaiMizrachi
via
AndroidAuthority