LG G6 will have a unique screen: What's different and how will it affect you?
67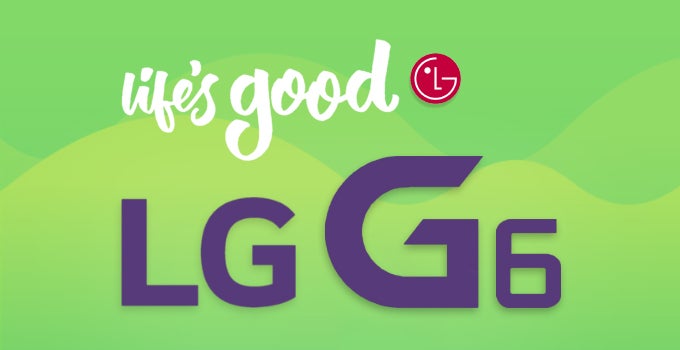 So, the LG G6 is just around the bend, and it seems like we're learning something new and interesting about it almost every day. The latest tidbit regarding LG's upcoming flagship has to do with its screen – its size, resolution, pixel density, and, most interestingly perhaps, its aspect ratio.
Yesterday, LG announced a new type of display with a QHD+ resolution of 1440 x 2880 and a strange aspect ratio of 9:18. Since it has now all been but confirmed that this display will be the one used in the G6, we decided to take a look at what this could mean for the end user.
On paper, and based on the info we have right now, the new screen beats the QHD ones found in the LG V20, V10, and G5. It has a higher resolution, a higher pixel density, and reportedly performs considerably better under direct sunlight thanks to its improved brightness. The panel is also around 30 percent less power hungry than its predecessor, various sources claim, so it should be easier on the battery as well. So, what possible drawbacks could the display on the G6 have compared to its predecessors? That's what we are going to find out here.
According to the latest official information provided to us by LG, the decision to incorporate a non-standard 9:18 screen in the LG G6 was made with multitasking in mind. While the display will retain the same size as those on the V10 and V20 – 5.7 inches – it will be considerably narrower, thus ditching the standard 9:16 aspect ratio for a 9:18 one. If the claim that this decision was made to take advantage of the ever improving multitasking features of Android, most notably the split-screen, multi-window option in Nougat, then it would make sense to elongate the screen a tad, while maintaining a narrow footprint, since smartphones are mostly operated in portrait mode. Let's see how this 9:18 panel stacks up against the 5.7-inch 9:16 screens of its predecessors: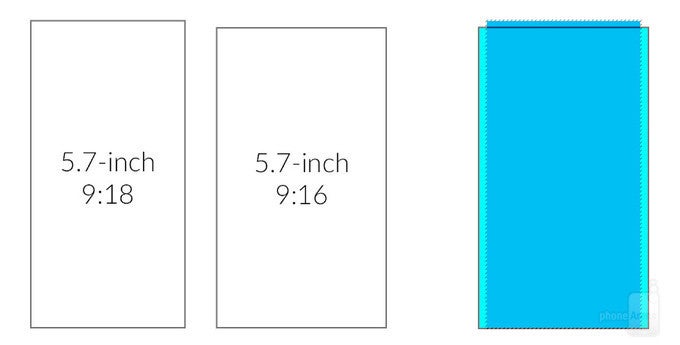 Side-by-side comparison on the left. On the right -- the two screens on top of each other aligned at the bottom
As you can see, despite maintaining the same real estate of 9:16 screens, this new one is slightly narrower and taller. Multitasking was highlighted as one of the strong features of the V20 in its release trailer, so it wouldn't be out of the question that LG may be looking for ways to expand on the concept. And while the 9:18 aspect ratio may prove helpful when using two apps in multi-window mode, either side-by-side or on top of each other, what does it mean for general use?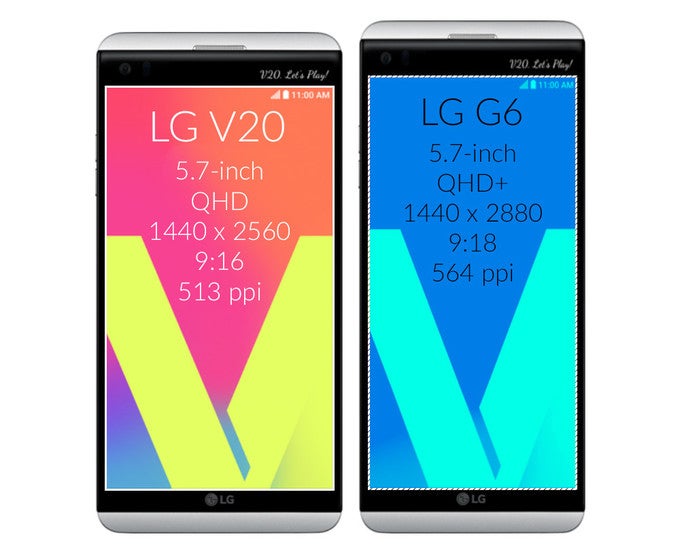 For illustration purposes only -- this is what an LG V20 with a 5.7-inch screen with the new aspect ratio would look like. Real V20 on the left, mock-up V20 on the right
Most content you view on the G6 will be resized to fit its screen – apps and games will effortlessly scale to the screen's ratio and fill it up nicely and we wouldn't worry too much about wallpapers either. However, when it comes to video, things will be a bit different. Since most video content these days is presented in a 16:9 format, YouTube videos, for example, will be played with black bars on the sides. On the other hand, if you're watching a movie, you will get a lot less in the way of letterboxing than you would in 16:9 landscape ratio, as movies are most often presented in wider aspect ratios that are closer to that of the new screen. Furthermore, scrolling through web pages or your Facebook feed will be better on the 9:18 screen (in portrait mode), as the phone will be capable of displaying more content at any given time.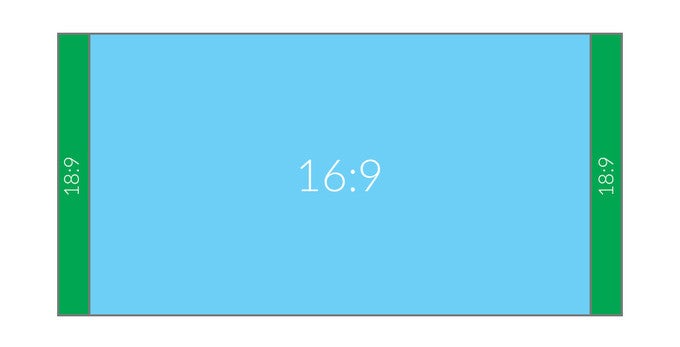 This is how most videos will be displayed on the new screen. Presumably, with black bars on either side
All in all, we'd say the difference from switching to the new screen won't be anywhere as big as, say, switching from a 16:10 to a 4:3 tablet or something like that. Whether LG is on the right track with the new screen aspect ratio, and whether fans will like it, remains to be seen.
Tell us what you think in the comment section below!
Read more: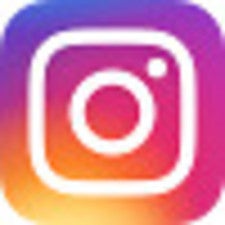 PhoneArena is on Instagram
. Follow us to stay updated with fresh news and flashy media from the world of mobile!