LG G5 price, release date, and availability
10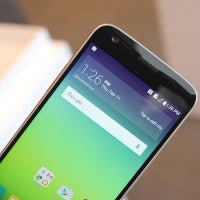 LG's next big thing is here
- of course, we are talking about the G5, a phone that has been long in the making and anticipated by almost all Android fans. Why so? Because rumors and leaks pointed out that LG might try to boldly go where no one else has gone before - make a metal, unibody device with an interchangeable battery. And this turned out to be real. Indeed, even in this day and age, LG has found a way to innovate and set itself apart from most of its rivals.
Now, one thing that interests us even moreso are the price and release date of the handset. Indeed, even if the device ticks all of your boxes, you won't be happy until you can lay your grubby mitts on it, right? Well, don't act surprised when you hear the pricing of the handset: it's a top-tier flagship if we've ever seen one.
We expect that the G5 will be priced
similarly to the G4
, which means that it might carry a
$599
price tag on launch. This is speculation on our end - it's not official and we are waiting for LG to shine light on the matter.
We know for sure that LG will release the G5 starting this
April,
but no exact date has been set in stone yet
.
The handset will be hitting all major markets, including the US one. It will be surprising if the G5 is not available on any of the four major local carriers - Verizon, T-Mobile, AT&T, and Sprint. So far,
all but T-Mobile
have confirmed this.
The LG G5 will be available in Silver, Titan, Gold, and Pink color options. It looks like AT&T and Sprint will have all four color variants of the G5 - Silver, Gold, Titan, and Pink - while Verizon is going to offer only the Titan and Silver ones.
NOTE

: This story is developing. It will be updated as soon as more info pops up...