LG G4 price and release date
19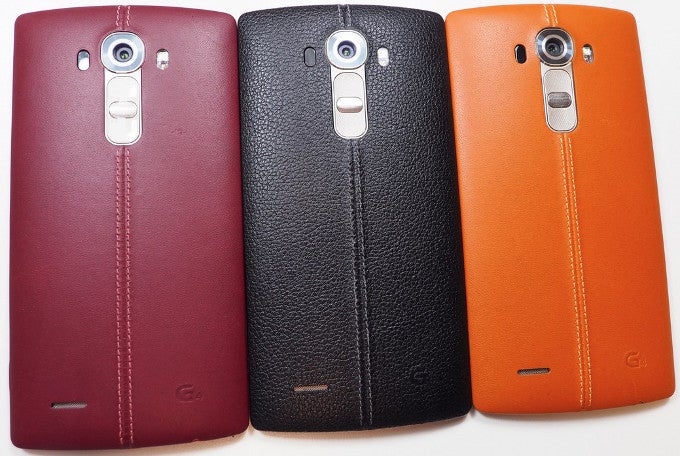 The
LG G4
was just announced, a month short of a full year after the
G3
took the stage in 2014. Not only that, but general availability will be as soon as the end of May in South Korea, and its global launch campaign is set to include as many as 170 countries.
State-side, the usual suspects by the name of Verizon, AT&T, T-Mobile & Sprint (along with U.S. Cellular and Best Buy) will be offering the LG G4 on the ubiquitous "$200 on two year contract" price plan, with the luxury leather back version probably selling for an additional $100. Sprint already announced that the G4 will land in June with the Metallic Gray and Black Genuine Leather options available. If you want brown leather, go to T-Mobile, which will have the phone starting at $599.99 some time after June 1st, judging from its G4 sweepstakes rules.
Meanwhile, the unlocked price will be "
similar to the G3
," as per LG execs. This means north of $600 without any contract and carrier subsidies, which is the expected minimum unlocked price for today's flagship smartphones. The price in Italy, for instance, which has one of the most expensive electronics in Europe, will be pegged at EUR 699.90, with availability in June. Judging by leaked German prices, we're looking at about EUR 680 there, and something to the tune of EUR 730 for the genuine leather edition.
LG clearly priced the LG G4 editions as devices in the same league as its arch rival Samsung's flagship
Galaxy S6
and S6 edge, while simultaneously undercutting them a little bit. For example, the base LG G4 is 10 to 20 euro cheaper than the GS6 unlocked, and the genuine leather edition is a tad cheaper than the
Galaxy S6 edge
.
The LG G4's base variant will be sold in Ceramic White with 3D patterns, Metallic Gray, and Gold. The leather variants will be available in six colors, too, including a stylish and beautiful burgundy, but pastel blue as well, for the adventurous types.