LG G Watch leak confirms Snapdragon 400, adds storage specs and more
28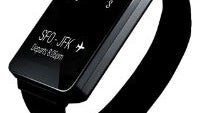 Not too long ago, the full system dump for the LG G Watch leaked, which brought us a look at some of the watch faces as well as potential information about what processor the device might use. Now, a new leak is confirming the idea that the G Watch will be powered by a
Snapdragon 400
, and it is bringing more info on possible specs for the first Android Wear device.
The leaked spec sheet shows that the G Watch will at least have a variant of the Snapdragon 400 inside of it. Rather than the MSM8226 model that we're used to, it appears that LG will use an APQ8026 SoC, which has the same CPU, but the Adreno 220 GPU, not the Adreno 305. This is a change that makes sense when converting to a wearable, because there are far fewer pixels to push on a smartwatch. Specifically, the leak says the G Watch will have a 1.65-inch display (measuring diagonally) with a 280 x 280 resolution, which means the display is about 240 pixels per inch.
In terms of size, the G Watch face is expected to be 37.9mm x 46.5mm and 10mm thick (1.49-inches x 1.83 x .39) and 61 g (~2.15 oz). There may be 4GB of storage and just 512MB of RAM. As far as the battery, the sheet says the G Watch will have a 400mAh battery that could last for about 36 hours of standby time. That battery life isn't the best, but it isn't terrible either.
Interestingly, there is also a feature list for the G Watch. It will offer things you would expect, like Bluetooth 4.0, mulitilanguage support and voice memos. But, it also notes that the smartwatch will not be able to handle instant message. We're hoping to get more info on what that means soon.
Recommended Stories