Can you name the global leader in OLED displays for smartwatches? (Hint: It's not Samsung)
7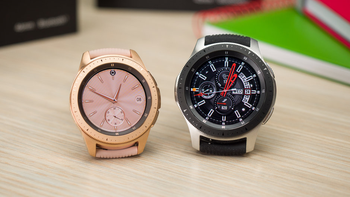 According to a report from Display Supply Chain Consultants
(DSCC-
via Digitmes
), Samsung shipped 13.7 million OLED panels for smartwatches in 2018. But that was only good enough for second place. LG Display delivered a leading 17.1 million OLED smartphone screens globally last year to top its rival, and analysts expect more of the same for this year as well.
With smartwatch shipments continuing to grow, DSCC sees LG Display shipping 24.5 million OLED smartwatch panels in 2019, which would be a 40% increase over last year's total. Samsung, forecast to ship 11.5 panels this year, will drop to third place, dropping behind China's Everdisplay Technology. The latter will ship 15 million units in 2019 according to DSCC's report. Expected to ship 5 million units this year, BOE Technology will have the fourth highest market share if the consulting firm is correct.
DSCC says that Samsung will hold on to its sizeable lead in providing OLED panels for smartphones this year, although the company's grip is slowly loosening around this market. In 2016, Samsung had a market share of 99%, which dropped to 94% last year, and is forecast to be 85% this year. Samsung remains Apple's primary supplier of OLED for the
iPhone XS
and
iPhone XS Max
, with
LG reportedly Apple's secondary source
.