Key witness in Apple-Samsung trial leaves Apple, doesn't want to testify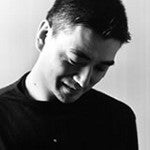 Last week, we told you how early designs for the Apple iPhone in 2006 were
based on a Bloomberg article about the designs of Sony's mobile devices
. Samsung says that the article was passed directly to Apple CEO Steve Jobs and designer Jonathan Ive and sketches made by Apple became the starting point for the OG Apple iPhone. The Apple employee who took the Bloomberg article and turned it into the sketches cited by Samsung was
Shin Nishibori
. Nishibori no longer works for Apple and with that in mind, he believes that he does not need to testify and says through his attorney, that he will not appear in court. The letter claims that the subpoena to Shin Nishibori was not properly served.
In a letter to the court dated Sunday, Nishibori's attorney said his client no longer is employed by Apple and is in Hawaii trying to recover from a health issue. The Industrial Designer has also updated his LinkedIn page to account for his leaving Apple. The Cupertino based firm is listed among Nishibori's past employers and shows him leaving the company this month
after a ten year career at the tech titan
.
Samsung claims that Nishibori's drawings show that
Apple was influenced by Sony when making the Apple iPhone designs
that Samsung is accused of copying with its Galaxy line of handsets and tablets. Nishibori has been listed on Samsung's witness list and in the past the Korean manufacturer has had some trouble finding him. In a previous filing with the court, Samsung said that Apple refused to make the Industrial Designer available claiming that he was on a leave of absence. After showing the court some tweets made by Nishibori relating to world travel and running 10K races, the Korean based manufacturer took his deposition this past May.
source:
AllThingsD