Samsung claims Apple's iPhone was based on a Sony design concept floated in 2006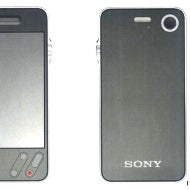 Straight from Samsung's pretrial briefs come more and more nuggets of information that shed the light around the iPhone and
iPad design conception
, and we are comfortably on the couch, popcorn in hand.
How much did the iPod influence your design?
Morisawa:
When I started this project, that was my concern. I looked at the first Walkman [which debuted in 1979]. Then I thought, "How can I give shape to the music?" Music doesn't have shape; it's flowing. I was listening to music and waving my hand in the air. I thought there shouldn't be an end to its lines. So I started drawing a
round shape
, and I kept moving the line.
My team had shown me their sketch: It was a square with a screen and buttons. Most other players have a screen and buttons.
My first mock-up didn't have buttons. I didn't want buttons.
With any digital-music player, the hard disk drive and chips are similar. I thought, "How can we make the layout different?" I knew what would go inside, so I could start the design from the outside. I knew how big the hard disk drive would be, how many chips there would be.
What challenges did you face in making sure the final product would look like your sketch?
Morisawa:
It's really tough to make something round. You can't really measure where the components are inside [the device] when using the CAD [computer-aided design] system. I didn't want the engineers to change the shape or the size. I didn't want something larger than this; it fits in your hand.
I thought it had to be smooth on the back. The engineers wanted to make the back side flat. But I didn't want the flatness to bother you when you're listening to the music. I made two physical mock-ups for engineers so they could feel the difference. That's how I convinced them to keep working on this. Afterward, the engineers joked that they didn't want to work with me twice in a row.
Samsung claims that this interview was floated by Apple's VP Tony Fadell at the time, and sent right to Steve Jobs and Jony Ive, becoming the basis for design sketches Samsung says resulted in the ultimate original iPhone design:
Right after this article was circulated internally, Apple industrial designer Shin Nishibori was directed to prepare a "Sony-like" design for an Apple phone and then had CAD drawings and a three-dimensional model prepared. Eliminating any doubt about the origin of the design's inspiration, Apple's internal CAD drawings had the "Sony" name prominently emblazoned on the phone design, as the below images from Apple's internal documents show...

Soon afterward, on March 8, 2006, Apple designer Richard Howarth reported that, in contrast to another internal design that was then under consideration, Mr. Nishibori's "Sony-style" design enabled "a much smaller-looking product with a much nicer shape to have next to your ear and in your pocket" and had greater "size and shape/comfort benefits." As Mr. Nishibori has confirmed in deposition testimony, this "Sony-style" design he prepared changed the course of the project that yielded the final iPhone design
Looking at the original "Sony-style" design drawing from 2006, what do you think, will Samsung's argument sound plausible in court when trial begins?