Jury foreman in Apple-Samsung patent case answers back
80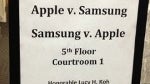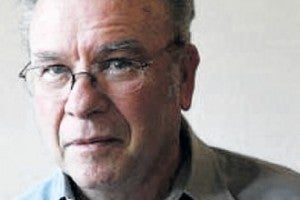 Was this man biased against Samsung?
Velvin Hogan,
the jury foreman who was cited Thursday by Samsung as being biased
and the reason why Samsung believes it should get a new patent trial against Apple, has commented on the allegations made by the giant Korean manufacturer. Samsung is a strategic partner and major shareholder with Seagate Technology. Hogan is a former employee of Seagate and was involved in a law suit with them after declaring bankruptcy in 1993. The problem, as Samsung sees it, is that this information
was not disclosed to the court during voir dire
when prospective jury members are questioned. Additionally,
Hogan took command of the jury room during deliberations
and allegedly applied incorrect legal standards when discussing the case with the other members of the jury.
In its filing requesting a new trial, Samsung says that Hogan's failure to disclose the Seagate connection to the court was an issue that Samsung should have been "
able to explore
" and suggested that Hogan lied in order to
obtain a seat on the jury
. In a phone interview conducted this week, Hogan said that he considered it "
an honor
" to have been selected for the jury because of his 40 years as an electrical engineer. As for his failure to disclose the bankruptcy and connection to Seagate, Hogan said that the questions asked him to go back ten years and all of those issues occurred out of that time frame. "
I answered every question the judge asked me
," Hogan said, adding that Samsung "
had every opportunity to question me
." The 67 year-old also said that he was surprised that Samsung didn't know about his relationship with Seagate considering he has a relationship with an attorney from Quinn Emanuel Urquhart & Sullivan LLP, the firm that represented Samsung in the law suit.
"It is very hard to get a jury verdict thrown out for juror misconduct. If he truthfully answered the questions he was asked, Samsung will have a hard time proving bias."-Mark Lemley, Stanford Law School professor
Hogan now wonders if Samsung let him stay on the jury so that they could have an excuse to ask for a new trial if they lost the first one. Stating that this was not the case, Samsung told the court that it did not learn about Hogan's lawsuit against Seagate until
after the verdict
. In its filing with the U.S. District Court, Samsung noted that Diane M. Doolittle, a partner in the Silicon Valley office of Quinn Emanuel, is married to Michael F. Grady, the lawyer who filed Hogan's complaint against Seagate. The breach of contract lawsuit revolved around a loan Seagate claims it made in the amount of $25,000 to Hogan.
During deliberations, other jurors admitted that Hogan used his knowledge of patent law to guide them through the process of obtaining a patent. He had worked with attorneys
over seven years
to obtain patents on his "video-compression software". With Hogan and the rest of the jury deciding to ignore all of the prior art testimony presented by Samsung, Apple was awarded $1.05 billion, a sum that
still could be tripled by Judge Lucy Koh following a December 6th hearing
. In the meantime, the judge will have to decide if Hogan's connections and his incorrect use of legal standards as alleged by Samsung, are enough to throw out the verdict and order a new trial. If Judge Koh refuses to side with Samsung, the Korean manufacturer will most likely head to appellate court with all of this information.
source:
Bloomberg