Samsung asks court to throw out $1.05 billion verdict, saying jury foreman was biased
73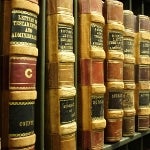 Samsung has filed with the U.S. District Court on Thursday, requesting that the $1.05 billion verdict against it and in favor of Apple,
be thrown out
. The Korean manufacturer claims that the jury foreman, Velvin Hogan, was biased. According to Samsung, Hogan failed to inform the court that he had been sued by his former employer, Seagate Technology. Samsung is Seagate's largest direct shareholder and has a strategic relationship with the firm.
According to fellow juror Manuel Llagan,
Hogan took over the deliberations with his first hand knowledge of patents
. Llagan said that Hogan explained the process of obtaining a patent to the rest of the jury. Samsung says that the 67 year-old Hogan used
incorrect legal standards
as he walked the jury through the case. Hogan refused to comment on the allegations, which Samsung says can only be cured through granting Samsung's request for a new trial.
Some legal experts have criticized the jury in the Apple-Samsung patent case for making the decision to ignore the testimony presented by Samsung showing that there was
prior art
involved with the design of the Apple iPhone. The prior art defense is commonly used by firms accused of infringing on patents.
source:
WSJ