Jury finds Apple not guilty of violating anti-trust laws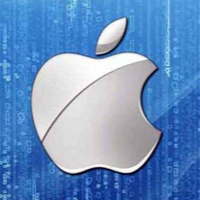 Apple has been found not guilty of violating federal anti-trust laws in a trial that included video testimony from the late Steve Jobs. The plaintiffs complained that Apple had locked out all streaming music sites except for iTunes, on early models of the Apple iPod. At the same time, iPod competitors were locked out of iTunes. The bottom line, argued the plaintiffs, was artificially high prices for the iPod.
The plaintiffs had been seeking $350 million, which could have been tripled to over $1 billion based on anti-trust rules. The class-action suit included 8 million members who had purchased an iPod between September 2006 and the end of March in 2009. Ironically, the two named members of the class had to withdraw from the suit, when it was discovered that their iPod purchases were made outside of the accepted time period.
The eight-member jury said that the Apple iPod was a "genuine product improvement" that offered new features to consumers. Despite the unanimous verdict, the plaintiff's head attorney said that an appeal is being planned.
During the trial, Apple explained that it was forced to lock out competitors to iTunes because of the structure of the contracts it had with the record labels. During his video deposition,
recorded months before his death
, Jobs said, "
We had pretty much black and white contracts with the labels
."
"We thank the jury for their service and we applaud their verdict. We created iPod and iTunes to give our customers the world's best way to listen to music. Every time we've updated those products — and every Apple product over the years — we've done it to make the user experience even better."-Apple
Thanks for the tip!
source:
TheVerge